Nails By Mei: The Japanese nail artist turning the craft into high art
May 6, 2021
Read More
Meet Mei Kawajiri, anime artist and the fashion industry's favorite manicurist

In a word, Mei Kawajiri's nail art is on point. Literally. From daring, inches long tapers, to delicately hand painted scenes, nails by Mei are anything but basic. Her playful, celeb packed feed is punctuated with looks so daring, it makes us glad no one really pays with coins these days.  
Now living in New York, Mei is raising the profile of nail artists everywhere. Her work for fashion's top brands puts nail art and makeup on equal footing. And thanks to high profile clients like Gigi and Bella Hadid, Spanish singer Rosalía, and Dua Lipa, it looks like Mei's creativity has more canvases than ever. She even taught a CNN reporter how to do his own nails at home during the pandemic. I mean, what's not to love?
Check out our Q&A with Mei Kawajiri for a peek behind the scenes and glimpse of what's next for the nail art star.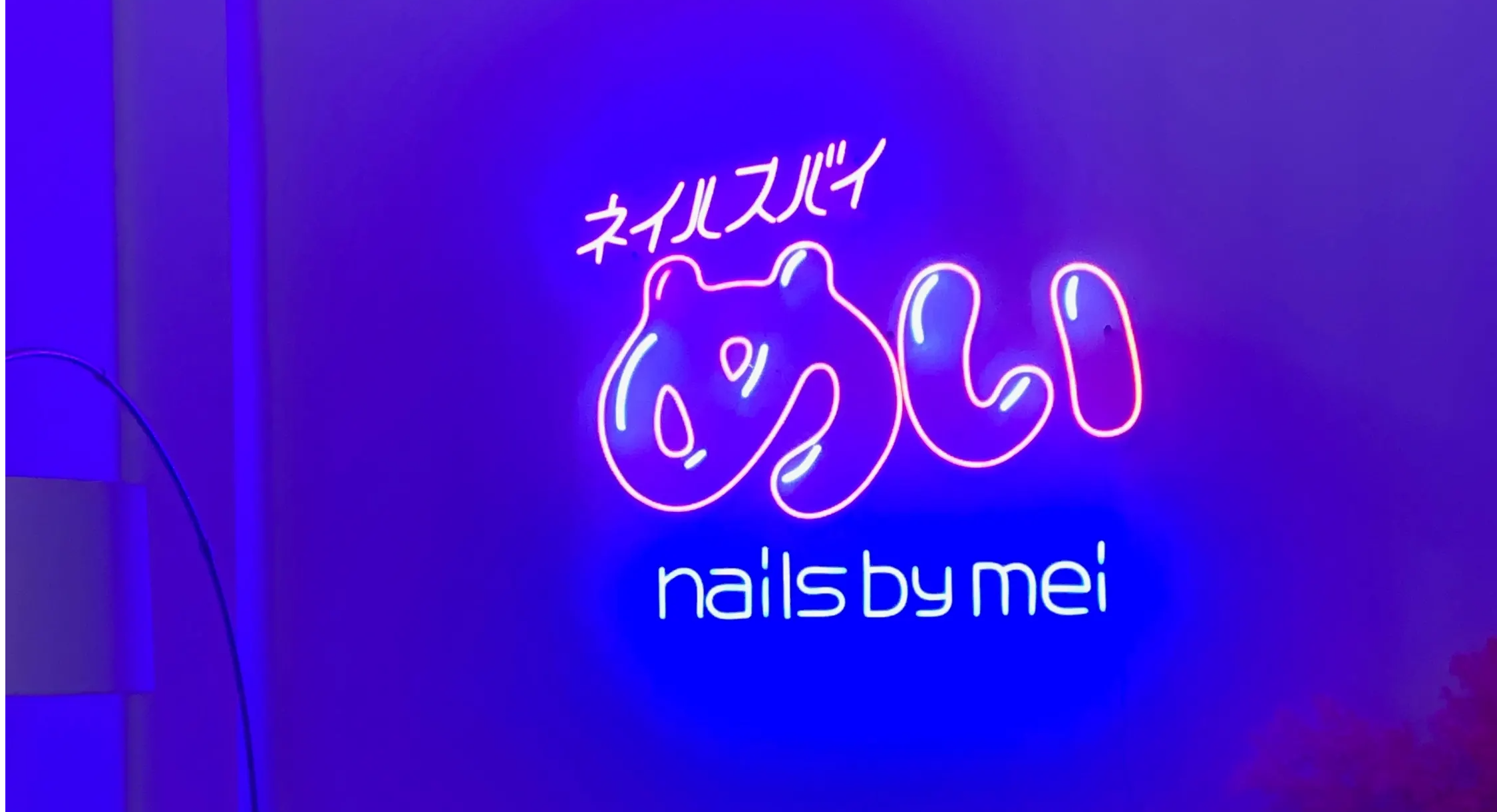 Can you give our readers a little background on your work and your path to becoming a nail artist?

Hi! I was born in Kyoto, Japan and moved to New York in 2012 to pursue a full time career in nail art. I was formally educated at a nail school in Japan, but the techniques that I am most known for, my brush work and 3D sculpting, have been perfected by real-life experience and just taking risks!
New York is such a dynamic, colorful, and diverse place. Did your style or inspirations evolve when you moved there?


I love color so much, and growing up in Japan, it was a huge influence on me. Having a unique sense of style is such a big part of where I come from. New York is also extremely bright and bold, I think that is why I am still inspired by New York everyday, even after living here for 8 years. But New York is filled with diversity that doesn't exist anywhere else!
We love the playfulness of your work and the level of detail that goes into it. How do you make something that's technically very challenging feel so fun?

I love being challenged, it keeps me steps ahead of the game, and pushes me to evolve as an artist. I never want to be doing the same thing forever.
Obviously, fashion is a big part of your life. What are a few of your favorite collaborations to date?

I have been so lucky to have found my way into the world of fashion through really incredible stylists and creative directors that believe in me and believe how powerful nails are. I am so happy that nail art is recognized by some of the biggest names like Balenciaga and Marc Jacobs. Together with their creative directors, we have created some iconic runway and campaign imagery that shows nails are just as important to a look as hair or makeup is.
How has the online nail art community impacted your life? Is it more fun to create knowing how many people see and appreciate your work?

One of the things I constantly think about is how great it would be to be everywhere all at once! In a way, this is what showing my work online does, and I feel such a strong connection to people who live across the world by having my own community that is as passionate about nails as I am.
Tell us about your "Ani-Mei" project. Does drawing help you find new creative paths beyond nail art?

100% !! I feel limitless when I draw Ani-Mei. There are no restrictions to the nails that she wears, and in this fantasy world she lives in. They give her special powers to do most anything she would like! I have drawn since I was little, and I have no plans to stop drawing anytime soon!
Aside from fashion and nails, do you find inspiration in other creative industries?


Absolutely, I find inspiration everywhere, but really love looking at fine art, anime, films, and even furniture design. For me, it is really important to not be constrained by only looking at references from nails found online or what other people are doing. Being inspired by different things is what keeps us original!
Do you have any new projects on the horizon that you'd like to share?

So many!! I am working on some bigger projects that I cannot wait to share with you! Follow along on Instagram @nailsbymei.