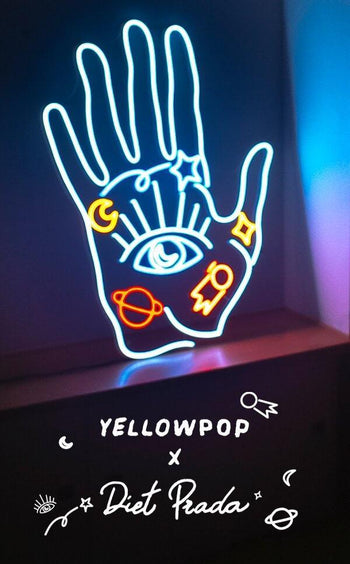 The Dish: Behind Diet Prada's neon sign collection
Feb 21, 2021
Read More
Discover our fashion week inspired collab with the iconic Instagram creators.
We sat down with Diet Prada, Instagram's sharp tongued fashion critics at large, to chat about their origins and their latest endeavor into home decor. After building a media empire 2.5 million fans strong, the snarky social media stars are lighting it up, one neon sign at a time.
"Before the pandemic, travelling had become a huge part of our lives, and we've been lucky enough to see the most amazing fashion shows from New York to Paris," they say. "Given the current climate, we've all been spending more time at home and wanted to create something to bring that spirit inside."
That spirit, which they describe as "the thrill of fashion week" and "the banter that goes on between style-obsessed besties," is evident in their new yellowpop collection. It's packed with international interjections, feminism, and of course, undying love for Prada.
Globetrotting: The neon sign photoshoot
Because apparel is such a global industry, it only made sense to shoot these fashion inspired neon signs in the cities that spawned them. Of course, with travel being what it is, we had to get a little creative. We sent the new LED neon signs to five photographers worldwide. Consider it an electric postcard from Diet Prada and us.
Our friend and fellow neon sign designer, Louis Dazy, took two of Diet Prada's French signs to the streets of Paris. Nodding to phrases uttered in backstage moments and fashion show front rows, J'adore and Très Chic were perfectly at home in the city of light. Naturally, another stylish interjection, Belissima, made its way to Milan. It was photographed by Ivan Ruberto and Paolo Zerbini, the creatives behind fashion satire zine Bellissimo.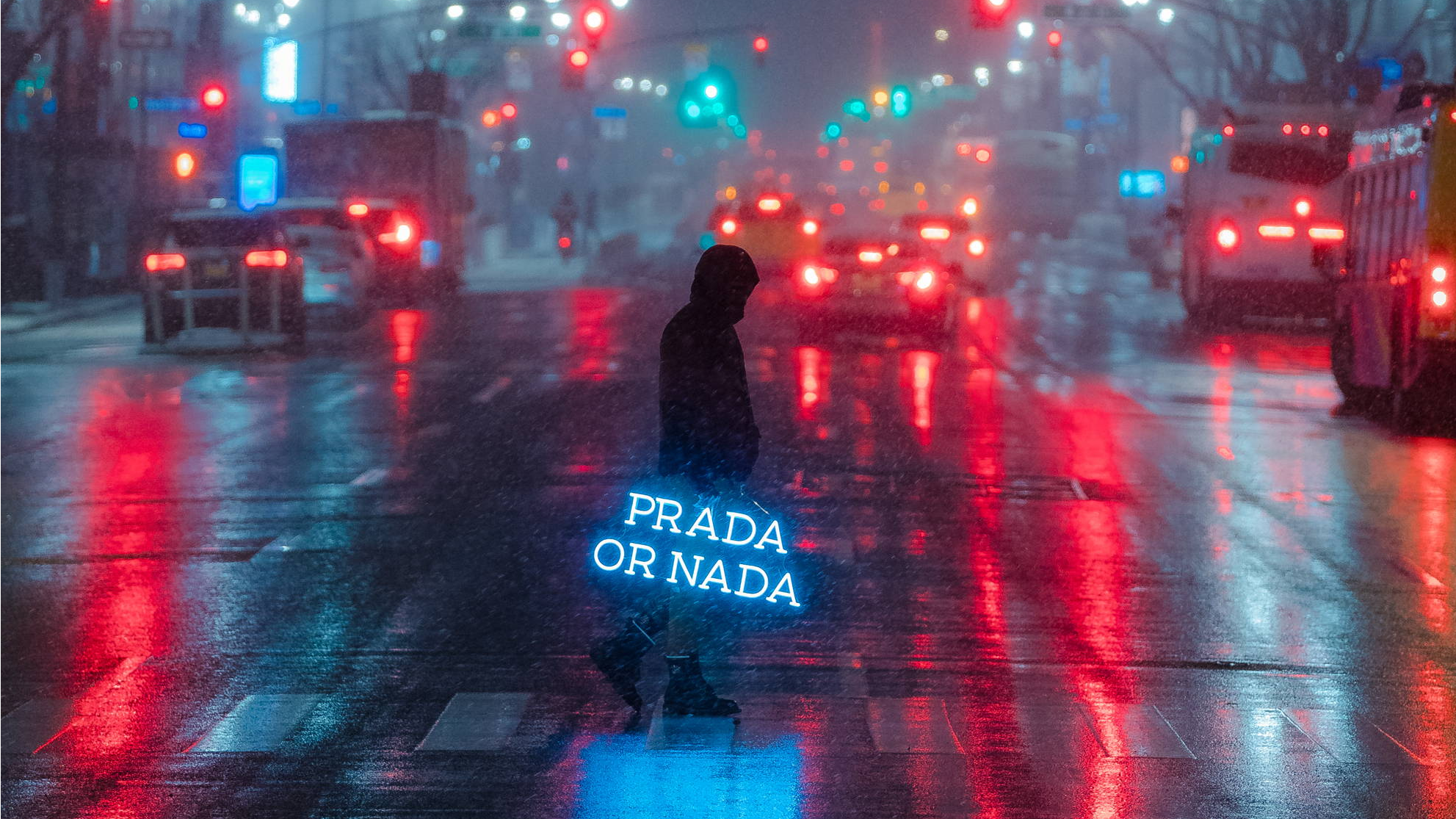 For Girl Power, UK photographer Henry Gorse hit up London's tourist sites, neon sign in tow. The model, bodybuilder Zoe Dann, is the physical embodiment of strength, a fitting match for the feminist neon sign. Tokyo fashion photographer Momo Angela took Spiritual Hand around her hometown. And Black Soap, a photographer based in NYC, took the collection's most applauded sign, Prada or Nada, around the US fashion capital.
Of course, parents love all their babies, but Prada or Nada is Diet Prada's personal fave. "If that wasn't already obvious," they say.
Diet Prada: The duo behind the handle
---
"Diet Prada was born out of office boredom when we were working together back in 2014," say Tony Liu and Lindsey Schuyler, the once anonymous pair. "After going through countless runway shows, we kept noticing overt knockoffs that nobody was calling out. We started making collages, put them on Instagram, and the rest is history."
Their quick rise to Insta-stardom meant top models like Naomi Campbell and the Hadid sisters were tuning in. On the designer side, Marc Jacobs and Gucci were also taking note.
"We were in Milan in 2017 to do a Gucci Instagram takeover," they remember. "And as we were pulling up to the airport to head back to NYC, we got a message from the Prada team who whisked us back into the city for the show." Getting the star treatment from their namesake has been their favorite Diet Prada moment so far. "It was a whirlwind," they say, "But something we never fathomed."
Post-Trend: The future of fashion & activism
While their feed is still peppered with fashion memes and copycat callouts, Diet Prada has become a platform for more. They're using it to expose injustices like sexual misconduct, misogyny, and racism in fashion circles that have been slow to change. "We want to continue amplifying important issues in the fashion industry and beyond," they say.
When they're not busy taking down titans, Diet Prada is focused on bringing their brand of style to the world. "We seem to be in a post-trend era and we're loving that fashion seems to be more and more about personal expression," they say. "We're seeing it spill over into everyone really customizing their living spaces, especially now since we're spending so much time at home."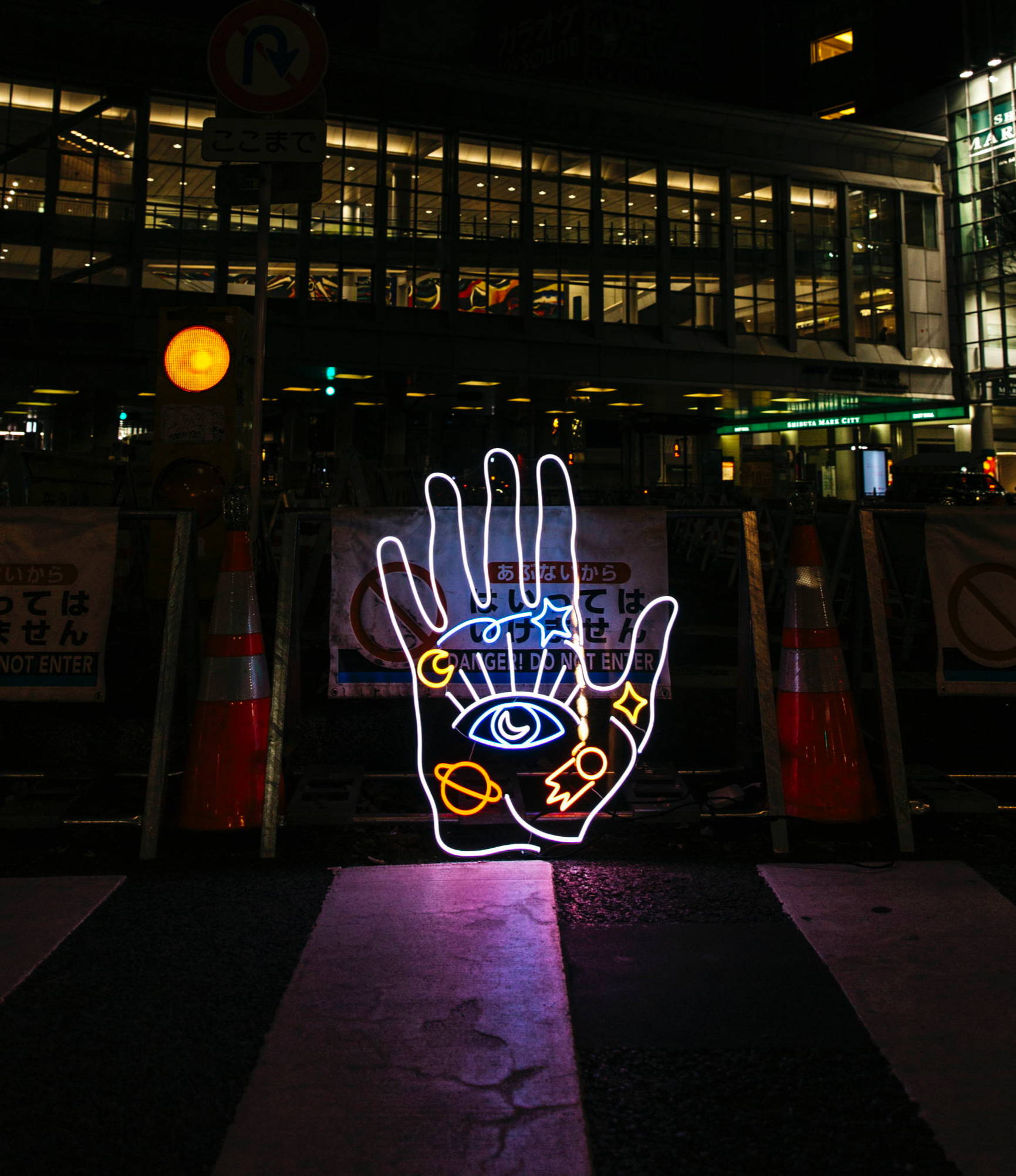 The Diet Prada x yellowpop collab marks their first foray into art and decor. The limited edition collection is an illuminating way to bring the energy of fashion week home, wherever you are. "Plus. . . neon makes every space look sexier," they say.