The 10 most Instagrammable Neons Signs
Feb 21, 2021
Read More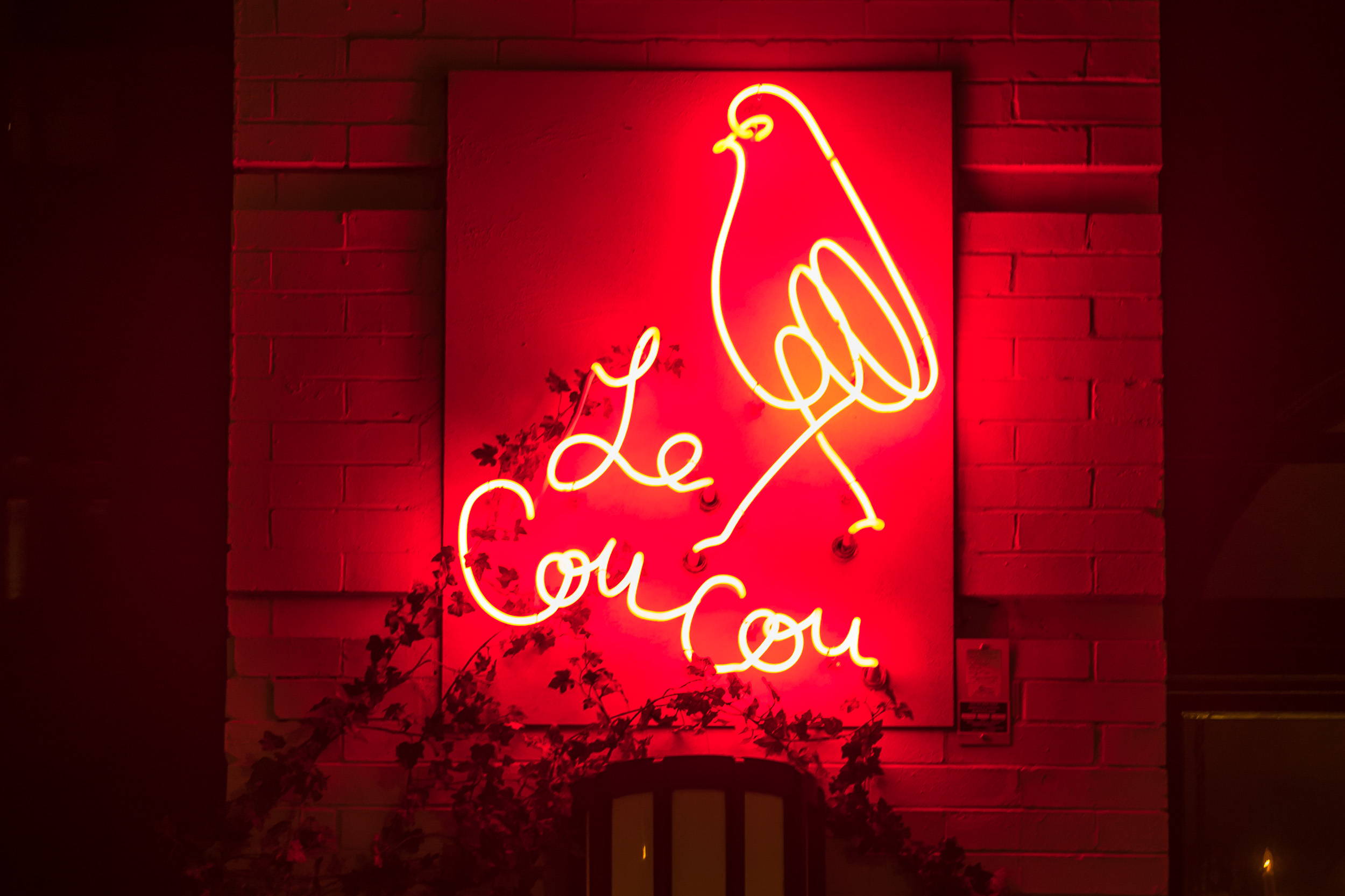 For restaurants today neon signs offer a great opportunity to generate publicity and raise awareness of their business on social media sites, and especially the photo sharing site Instagram.
A custom neon sign is something nice for customers to take a selfie with and easily share online.
Today, bars, coffee shops, diners and restaurants know that marketing and getting seen and looking good on social sites like Instagram is almost as important as the ingredients they use.
Restaurants, bars, cafes and bakeries display all kinds of phrases and symbols, from advice to declarations to avocados, or brand names lit up brightly.
Browse the photos below to see the neon signs that have been catching our eye at eateries around the world. Maybe you'll find some neon inspiration for yourself!
.
Avocaderia is a restaurant based in New York promoting healthy ingredients and clean eating. The food company use an awesome green neon light that gives the outline of an avocado! It looks great and is always a popular photo opportunity as you can see below.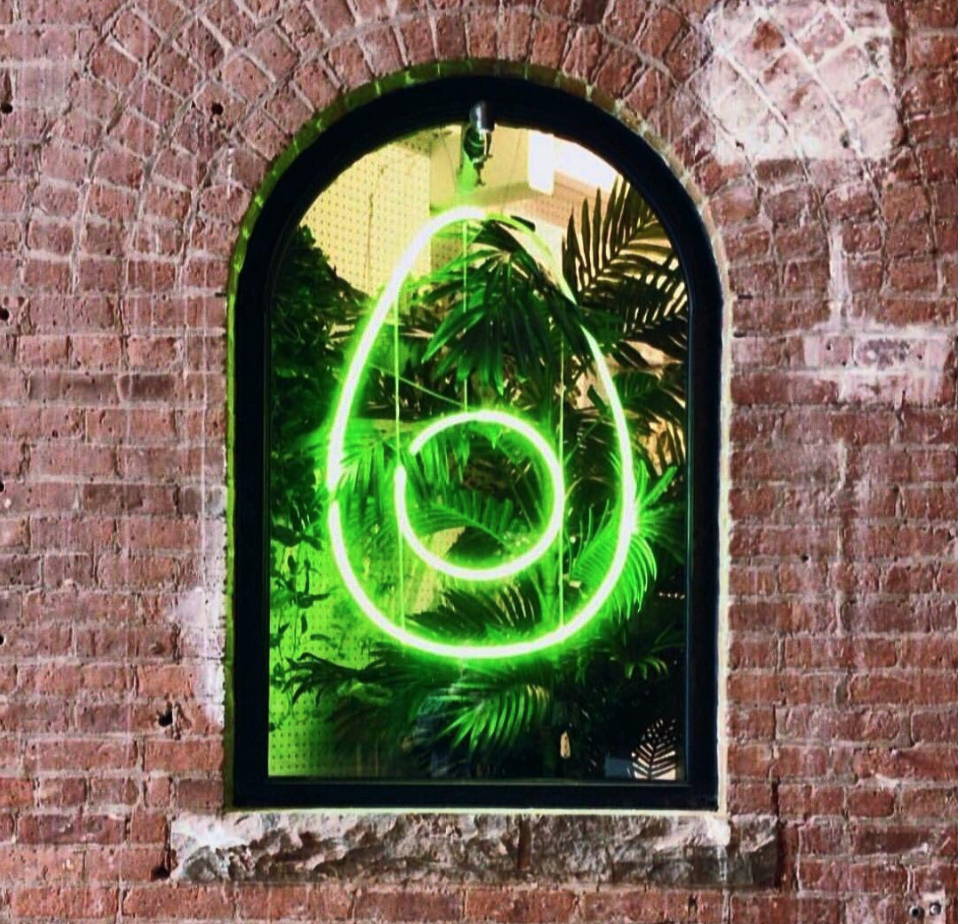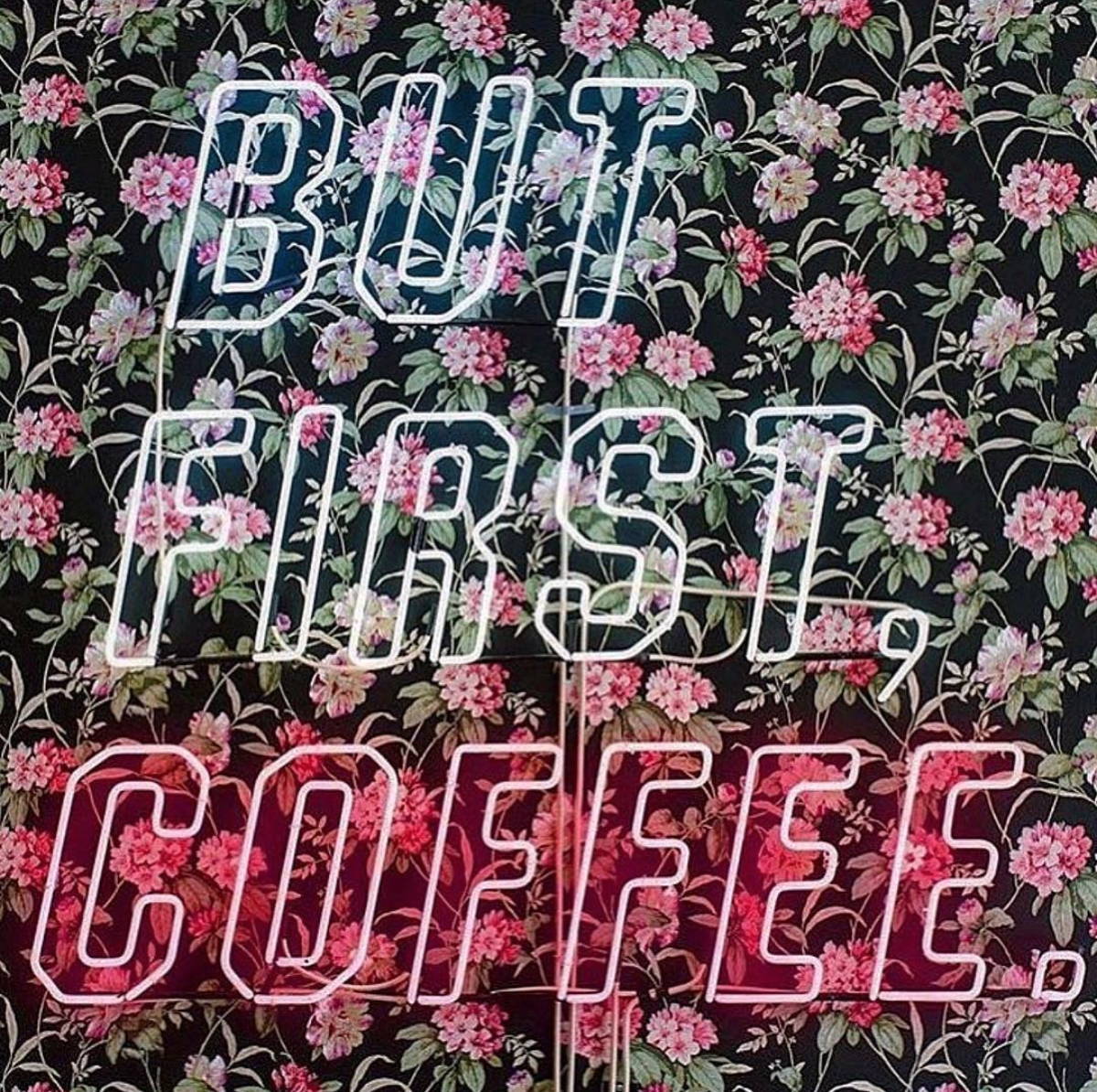 Alfred Coffee not only have their brand name in neon lights out on the shopfront signage, but also dedicate a wall inside to a cool neon design. A light proudly displays the slogan 'But First Coffee' demonstrating the brands love for coffee and the belief that a coffee helps you do and achieve more.
Not content with the success of this sign, the owner has installed another eye-catching pink neon sign at another store around the corner, Alfred Tea Room. This sign uses the playful slogan "Tea, Yes. You, Maybe."
The owner of Compartés Chocolatier in LA installed a neon sign not long after opening. The sign proudly declares 'Chocolate is Art!' with the typography based on proprietor Jonathan Grahm's own handwriting. The sign is so popular with patrons and such good Instagram bait that a copy of the sign has also now been installed at the shops other location.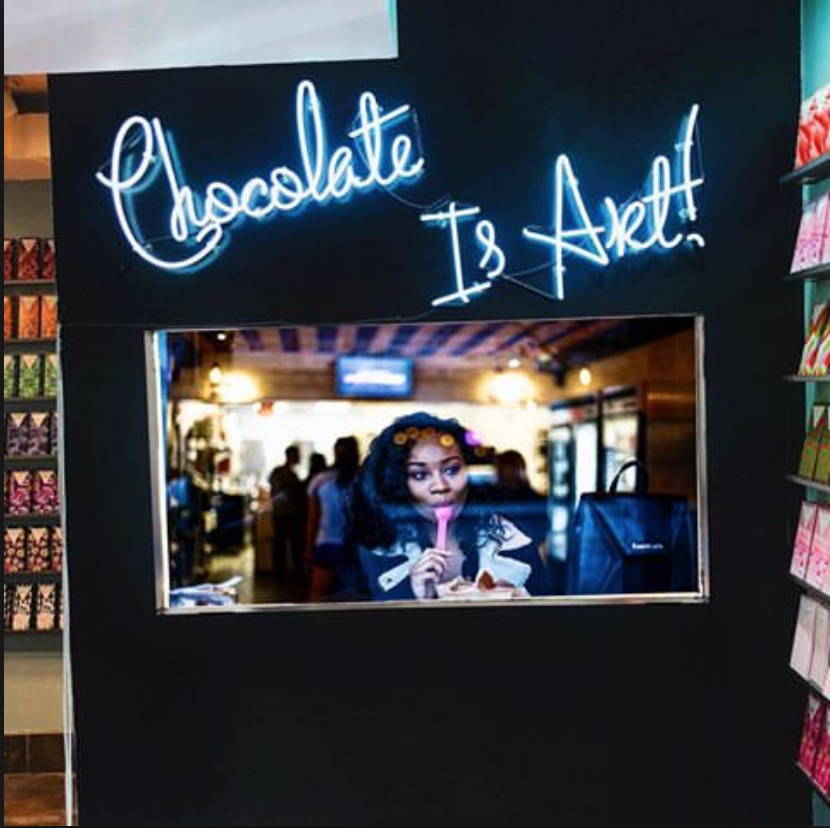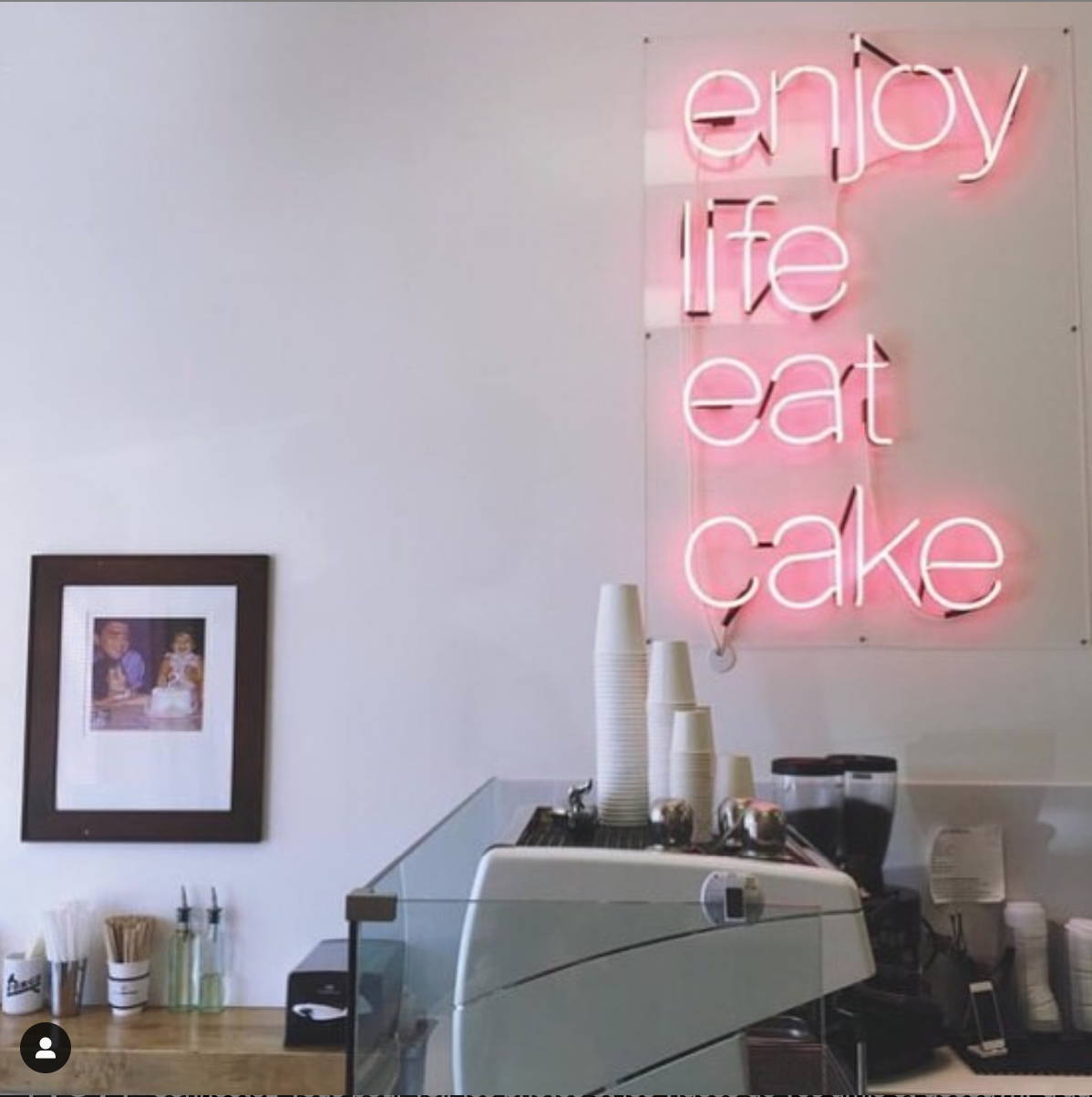 Since launching CakeMonkey in 2008 the owners have been proudly using the slogan "Enjoy Life Eat Cake".
When they opened a physical store In 2015 it was natural to install the catchphrase in bright pink neon. The sign is delivered in cool vintage style and type, and has proved to be a great way amplify and connect the feel of the brand's retro treats.
Mr. Holmes Bakehouse based in San Francisco, LA are well known for creating the fusion between a croissant and a muffin. Now they are also Instagram famous for a neon sign featured in a couple of their stores. The phrase "I Got Baked in Los Angeles." references the bakery but also plays on the slang term 'getting baked' which refers to getting high.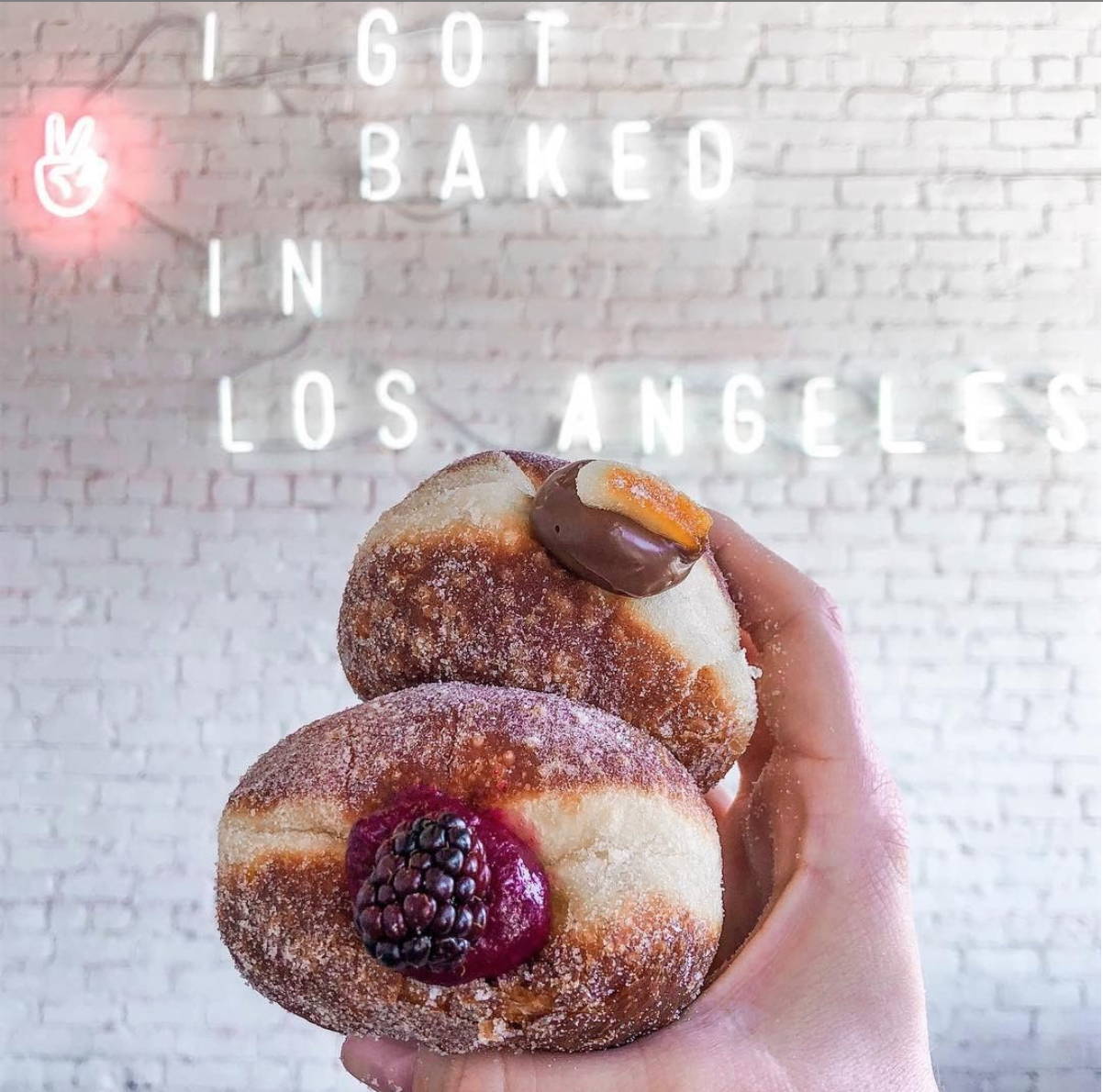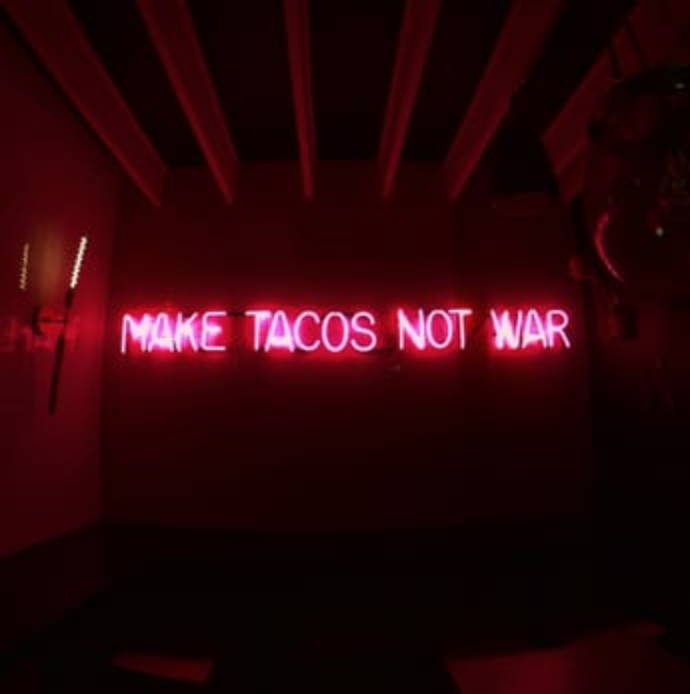 "Make Tacos Not War," is the message of peace from Diablo Taco emblazoned in a neon light.
According to owner of Diablo Taco, Summer Stearns, the sign is inspired by an artist who popularized the saying "Make Tacos Not War" with a with hand-woven wool exhibition in 2008.
Milk Bar are another brand maximising the power of neon signs by using them both in store windows facing outdoors to attract passers by and in-store. The playful signs are perfect for Instagram snaps!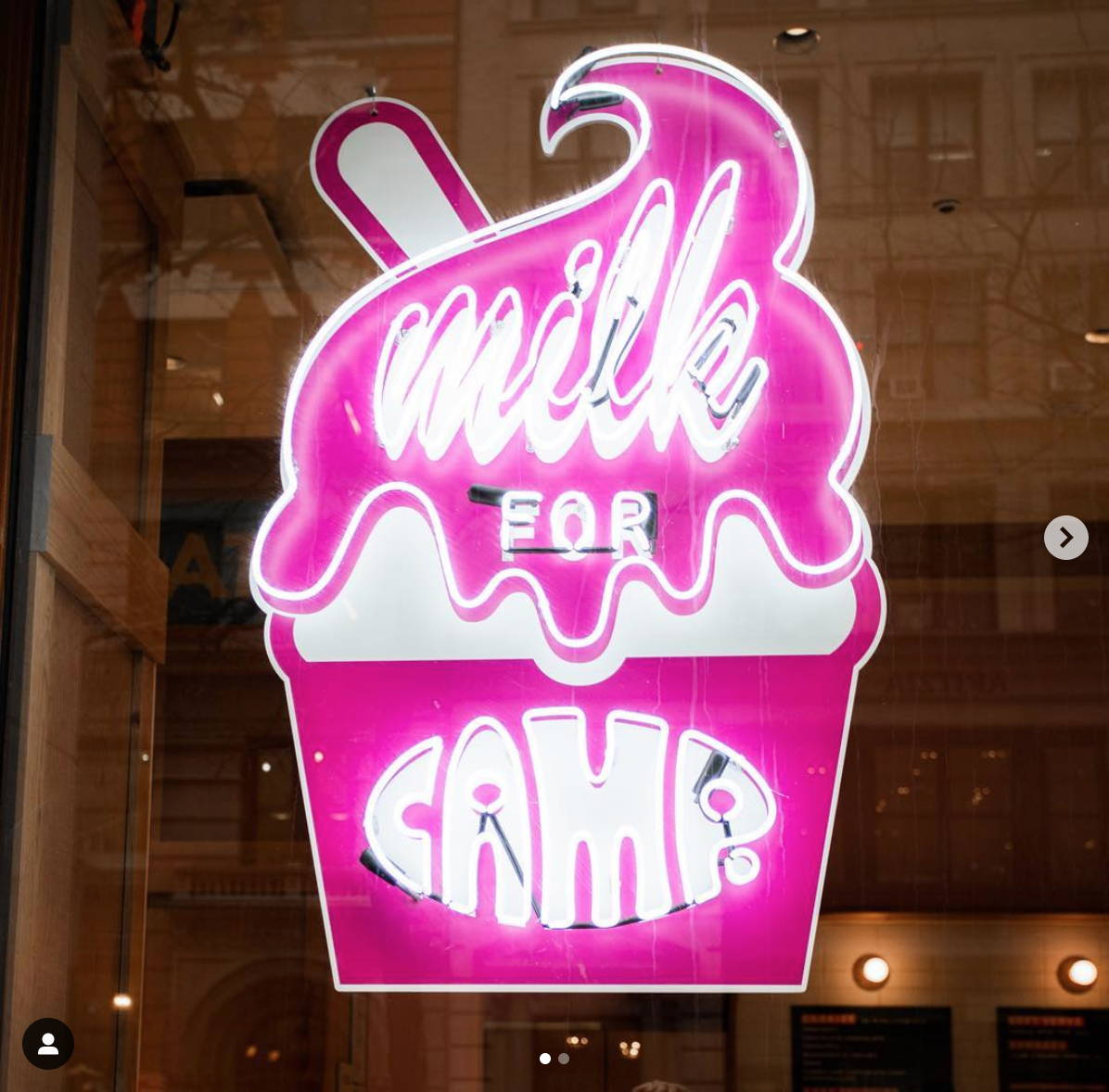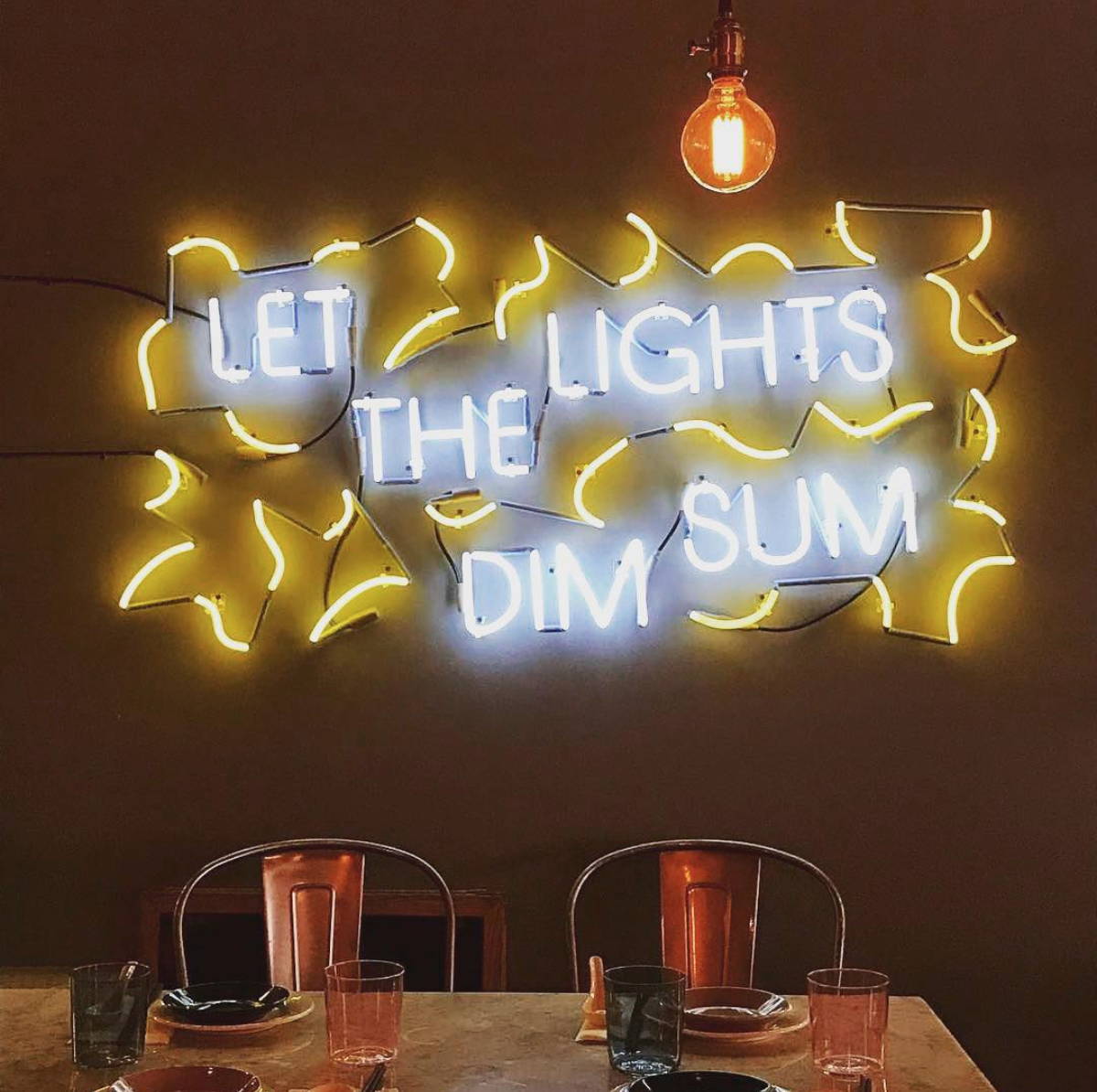 At Carma East - an Asian tapas place in New York, a gorgeous neon sign lights up the dark dining space. "Let The Lights Dim Sum" exclaims the sign in yellow and white light. A perfect shot for customers to capture and upload to Instagram!
By Chloe a cool vegan and plant based restaurant has created yet another eye-catching and amusing pun based slogan for visitors to snap. The neon sign in bright pink reads "Guac save the Queen"!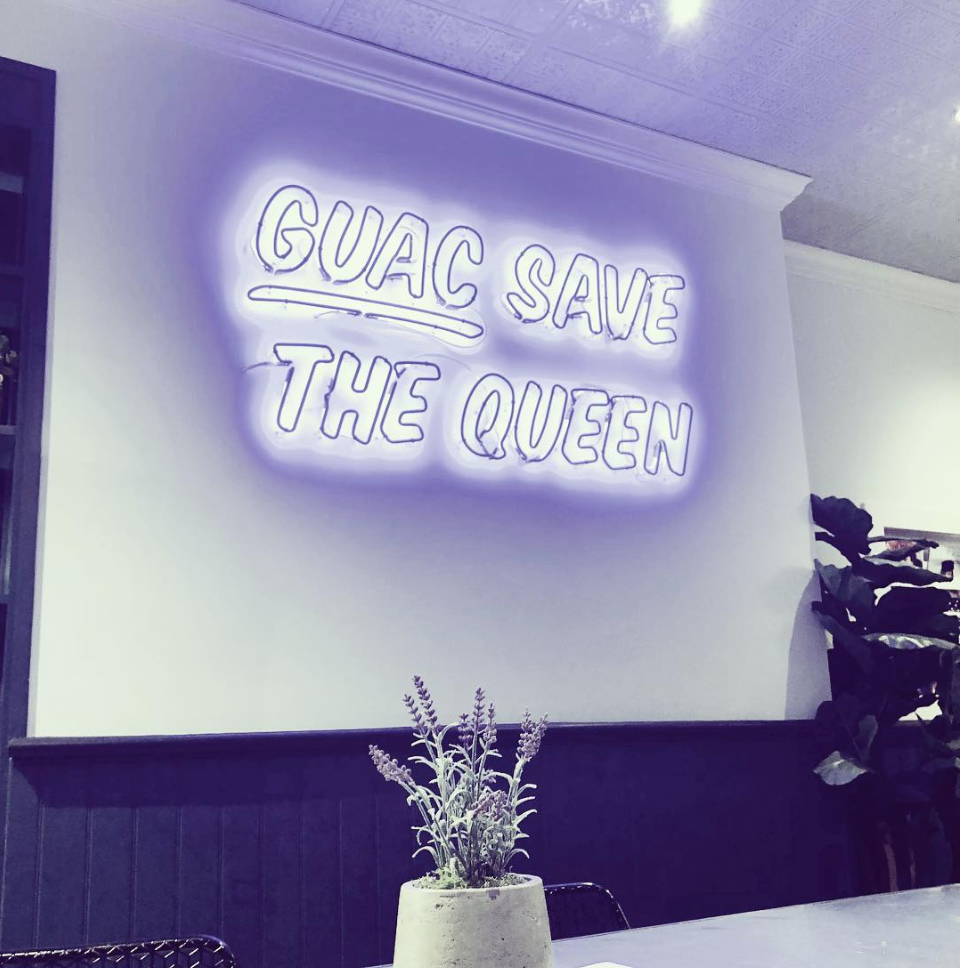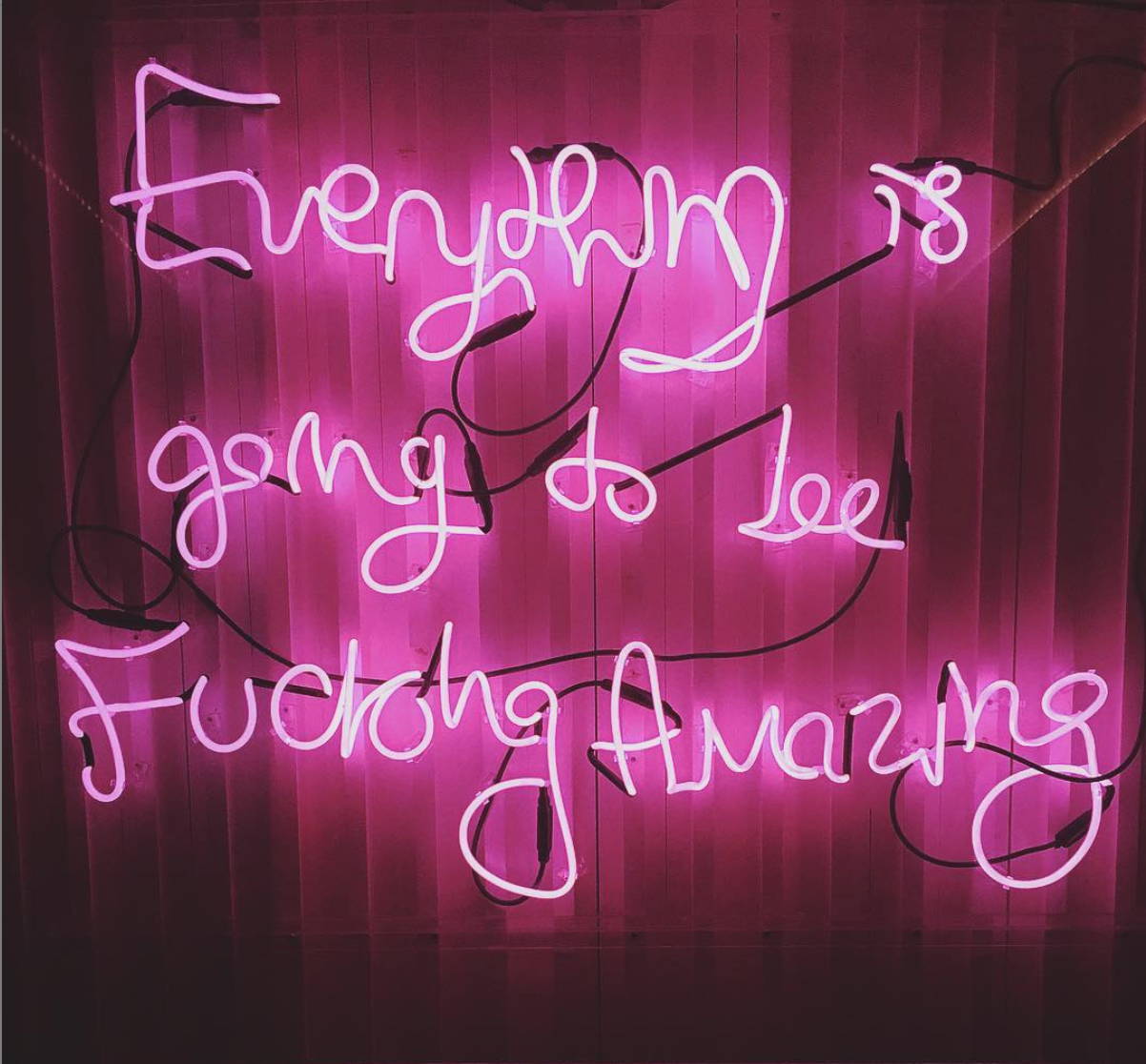 In New York's Lower East Side, Dudley's, an Australian-American restaurant serves burgers and pastas until 2am. The neon sign here displays an overtly positive message that "Everything is going to be fucking amazing."