Follow the Light: Neon's Role in Modern and Pop Art
Feb 21, 2021
Read More
Take a walk through the halls of art history as we explore Pop, Minimalism, and Post-War influences
Light. Color. Space. Our three favorite elements of design. From James Turrell's color drenched installations to Lichtenstein's comic inspired storytelling, we love all things modern art. This week we're dedicating our time to minimalism, maximalism, and everything in between. Because the past constantly inspires us, and through cool collaborations with contemporary artists, new chapters of art history continue to unfold.
Electrifying History: Fluorescent, neon, and LED art
More than 50 years after Roy Lichtenstein and Andy Warhol defined a genre, art and pop culture continue to collide. Repurposing images gleaned from advertising and entertainment, Post-War Pop artists fused cute and kitsch with parody and subversion. Their most famous works explore narratives on the power of celebrity and playful renditions of somber subjects like politics and war.
Photo: "Blow my Heart" LED neon sign by Louis Dazy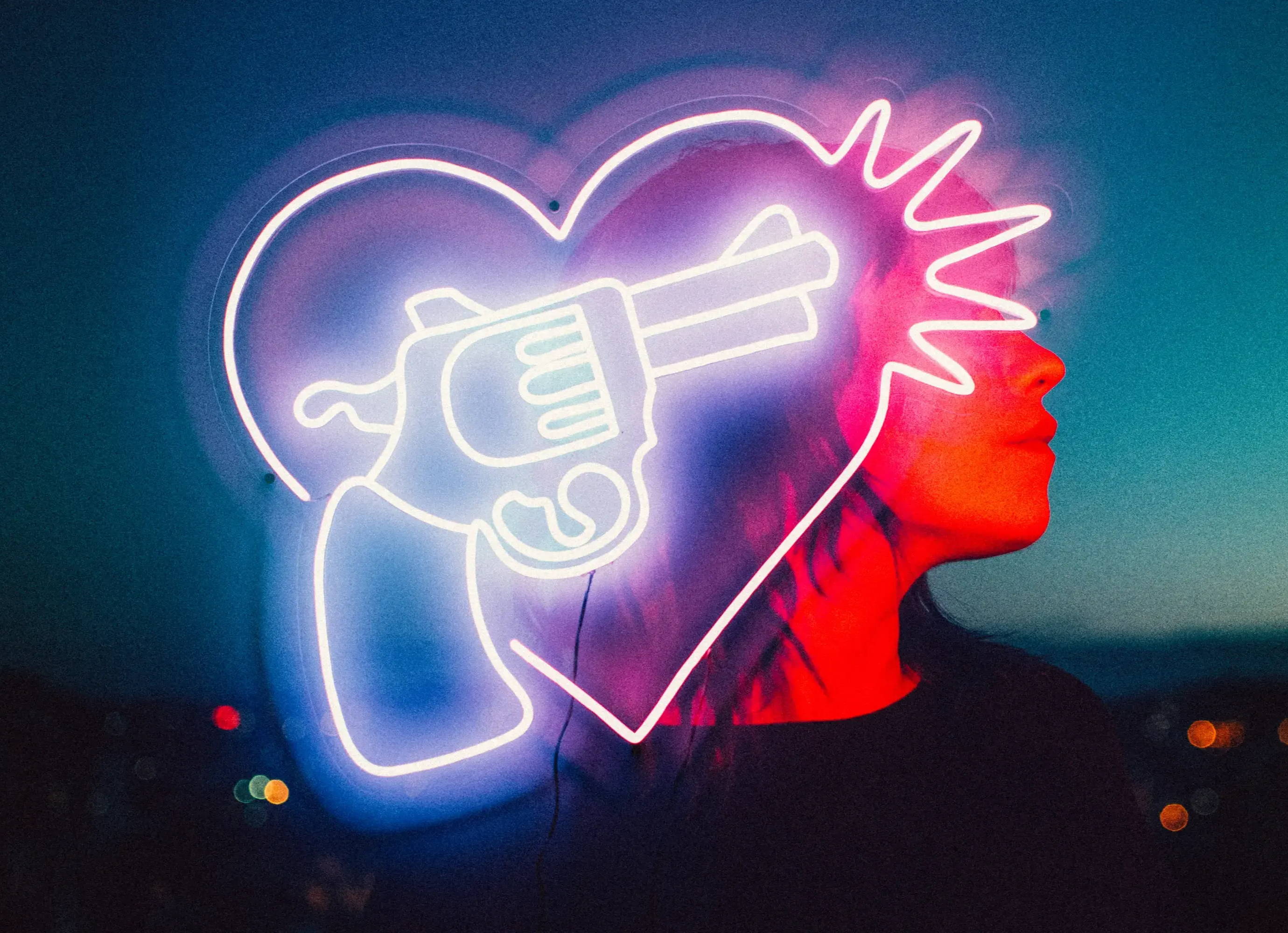 Pop Art is both of a time and about a time - a mirror on society and an expression of self. We love the era's simplified forms, bold colors, and impressive scale. To us, the graphic linework and entertaining imagery of Pop Art was simply made for neon.
Fusing Forms: Putting the pop in yellowpop
Ushered in by artists like Bruce Nauman in the 1980s, and carried on by artists like Kelly Dabbah today, materials of the Minimalists and messaging of the Pop movement are a perfect fit. Our collaboration with Kelly Dabbah melds references from pop culture and slang with our energy saving LED technology. Now that's a twist on neon art made for our times.
Dabbah collects inspiration from everywhere - her mother and sisters, nature and urban lights. She believes in the bold, the colorful, the contradictory, the maximal quality of collage and digital art. Her limited edition yellowpop collection marries pieces of pop culture with her painting practice - informed by art history, but sure footedly blazing a path of her own.