Introducing: Smile Inducing Neon Art by Joanna Behar
Feb 21, 2021
Read More
Brighten up your day with a piece from our latest collection, a brand new collab with text artist Joanna Behar
Known for her cheeky illustrations and custom hand lettering, French artist Joanna Behar and yellowpop neon signs are a perfect match. From inspirational quotes to funny sayings in several languages, Joanna's art keeps a smile on our faces, and we think she'll bring one to yours too. 
Earlier this month we caught up with Joanna in her Paris studio to talk shop about her process, and of course, our exciting new collaborative project, launching... right now!
Behind the Art: What Inspires Joanna Behar
As we enter the Parisian apartment of illustrator Joanna Behar, I'm welcomed by her very excited puppy, Nala.
Joanna's brand new neon sign "Good Vibes" is sitting on her desk, unlit. "Good Vibes" is one of the five exclusive neons from Joanna Behar's fresh new collection with yellowpop.
After installing the sign and a few camera clicks later, she sits cross legged on her carpeted floor as I start asking about her life a few years back and how it all started.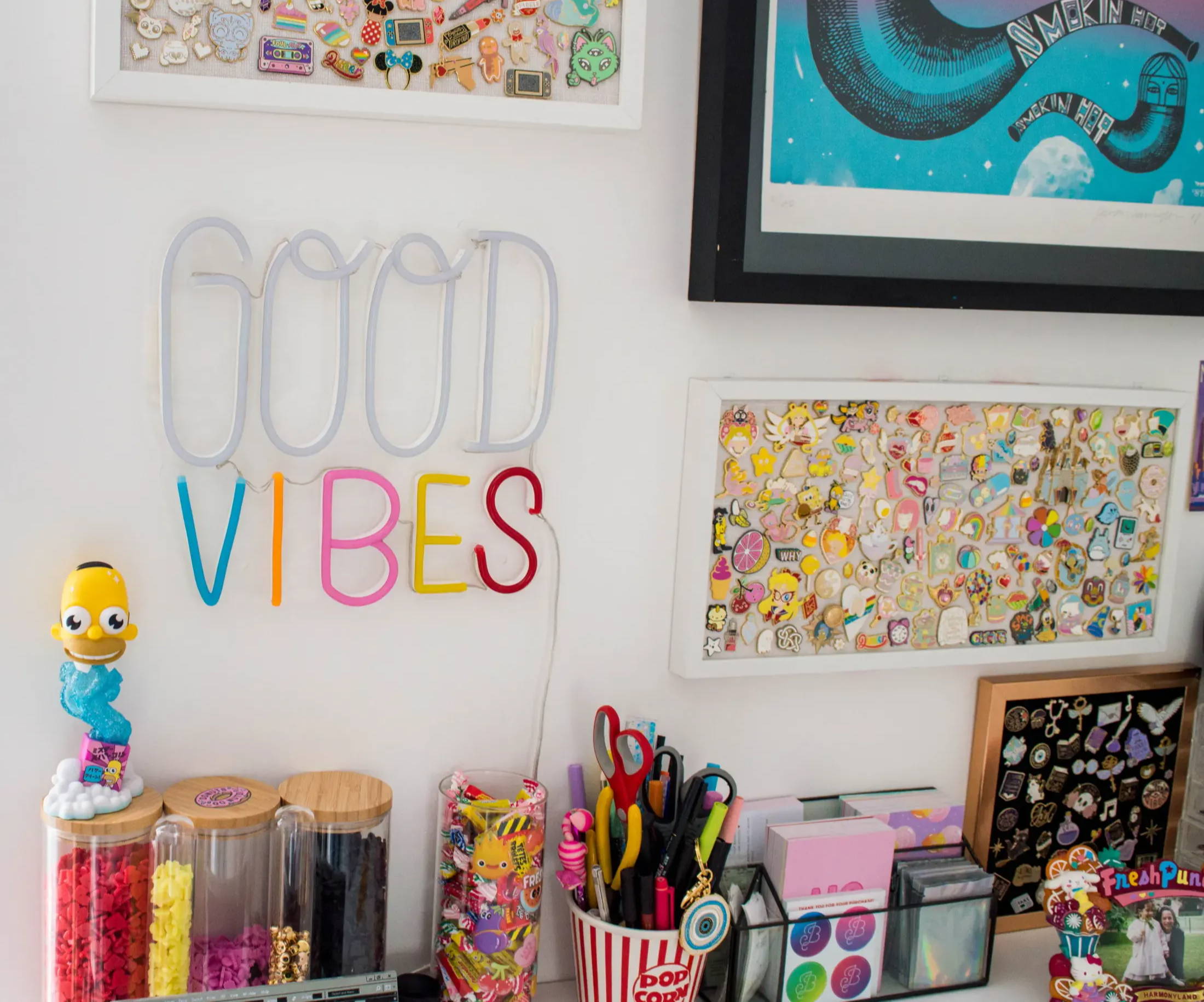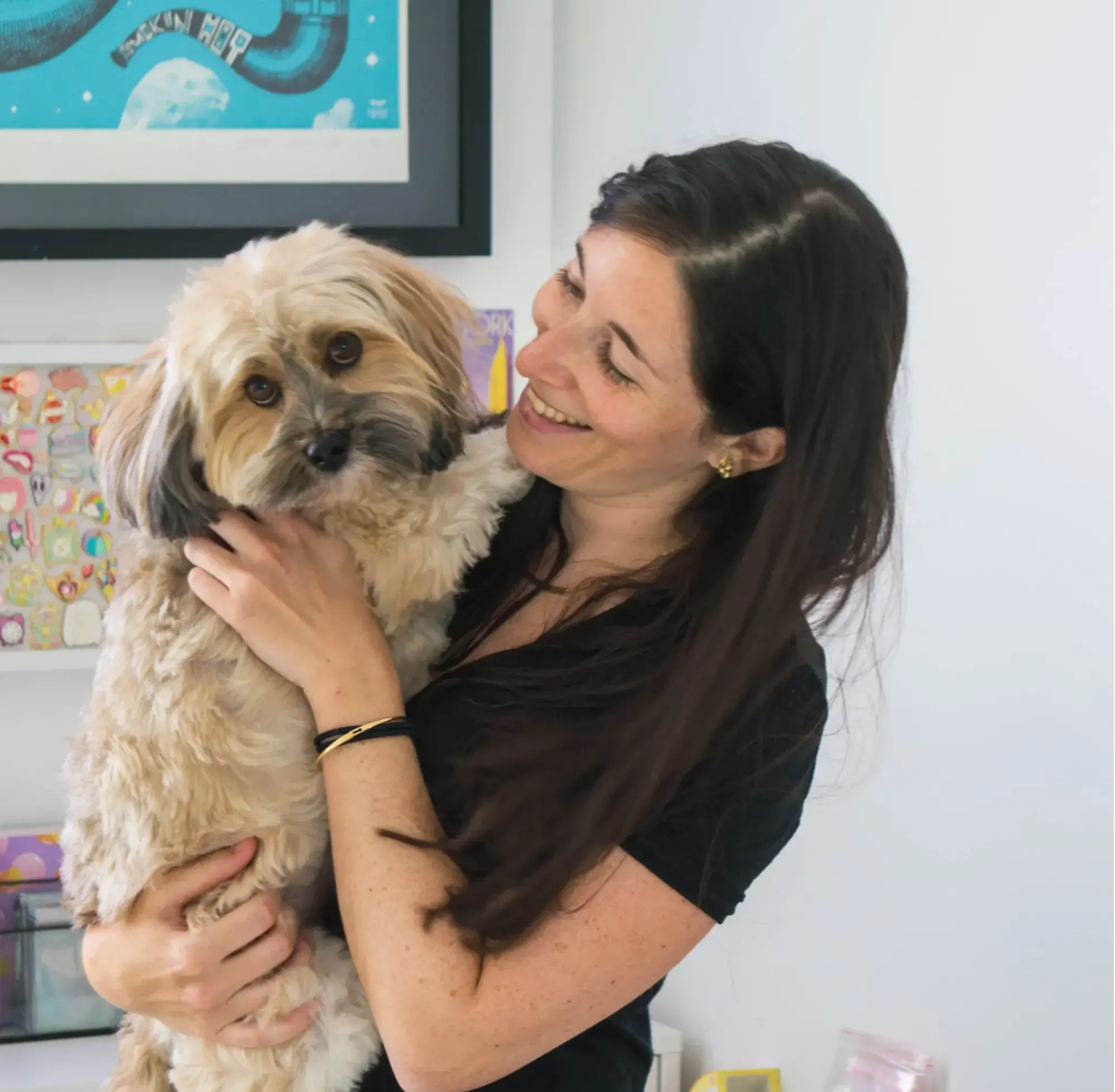 After high school, all Joanna knew was that she liked art. Her aunt was a painter and her favorite class was art class, so she always knew she was the creative kind. But it gets harder once you have to decide how you want to make a living. She first thought she wanted to design packaging but as so many of us often say : "too much math!".
"I spent 5 years in New York, where I studied at Parsons School of Design, Joanna follows. After that, I found a job at YRB Magazine in Soho (Yellow Rad Bastard). The art director left, so I ended up re-doing the entire design of the magazine. That's when I knew I wanted to work in the press."
In 2013, she went back to Paris and landed at Vanity Fair France which had just been launched by the Condé Nast Group. While she was there, she started dabbling in typography and creating fun designs. Pins were very trendy and easy to send, so Joanna opened her own shop in 2016, with a few prints available as well. She left Vanity Fair in 2017 and decided to create for her own brand full-time.
She describes her work as "beautiful things for you to wear, give, display and most of all appreciate."This is exactly what inspired us to collaborate with her for this fun collection.
Talking S***: How Joanna makes curse words cute
"I'm a huge fan of puns" Joanna adds, one of her favorites being "Book of Bitch-craft"! She often starts her creation process by thinking of fun plays on words. This is how her "Luck Off" design from our collaboration came to life.
Her favorite artists include graphic designer Stefan Sagmeister and Steven Harrington, whose figurines she has displayed all over her shelves. She also used to collect Jason Freeny's half-dead vinyl figurines but "They collect too much dust, she says, pins are easier to store away!"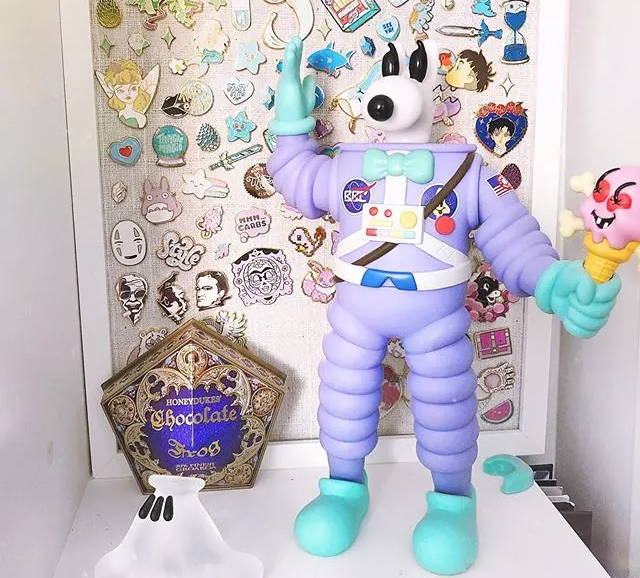 We're beyond excited to launch our collab with Joanna and share her fun (and often funny) artwork with you. Check out our artist collabs page to see the collection and learn more.