Juxtaposition: Mixing neon and traditional design with JAM Creative
May 26, 2021
Read More
Forget what you know about neon, this interior designer is breaking all the rules.

For JAM Creative Studio founder Jessica McCarthy, neon signs provide an opportunity to play in even the most traditional of spaces. They're the centerpiece of any room, and as Jessica puts it, "the perfect insta-worthy shot where everyone wants to take a photo."
From tech pads to posh, buttoned up properties, Jessica's work is all about layering unique pieces. "My Austin design is really funky, combining a more traditional floral wallpaper with more modern furniture," she says. "The neon was the perfect way to fuse the different styles together and add some whimsy."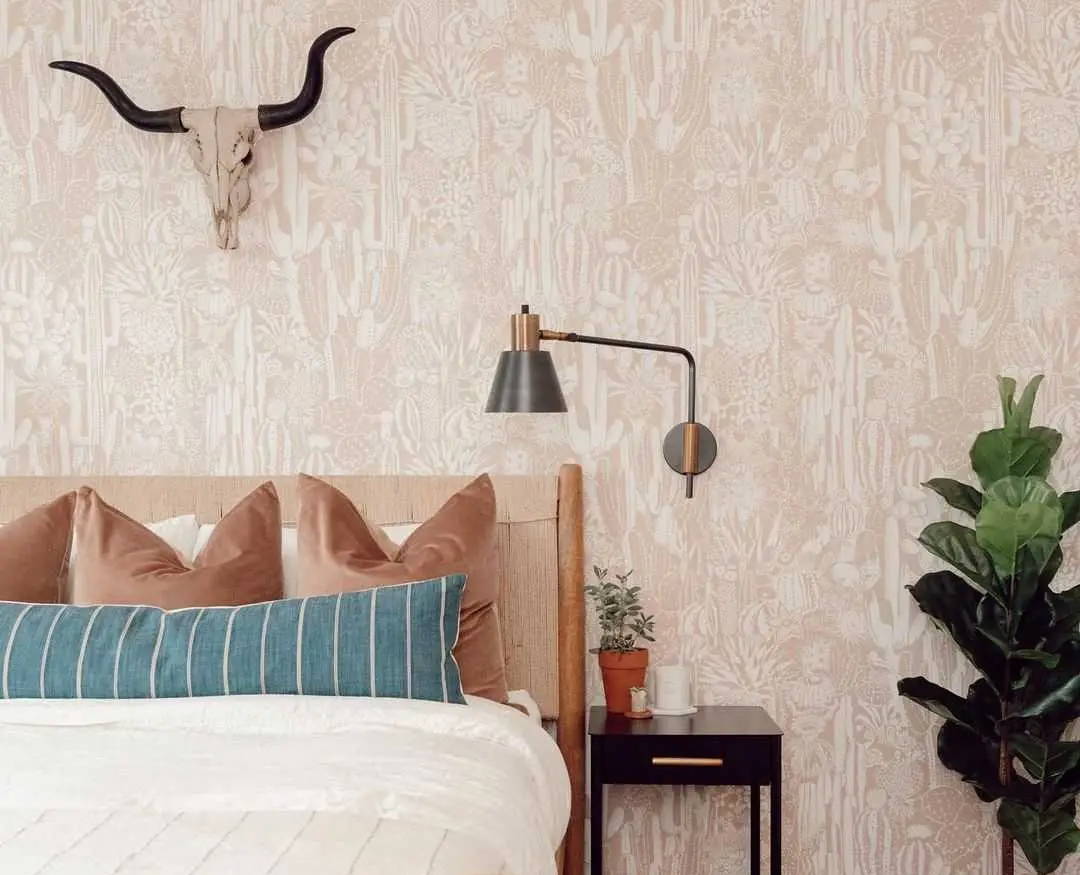 Right Place, Right Sign: Finding your neon soul mate


"For this particular project, I was able to source a ready made sign, but for my other clients I typically will upload my own design or their logo," says Jessica. "The ability to upload your own logo, customize your font and color all for an affordable price makes the process so fun and easy," she says of our custom neon sign builder.  
"Yellowpop has been so fun to work with, I use neons in a ton of my designs and they are the only company I use now," she says. Jessica also appreciates the remote dimmer that comes with our signs. "Most other companies, you have to unplug the sign every time you want to turn it off," she adds. "This is a game changer!"
Jessica is often tapped by media outlets like Sunset, PopSugar, and the Washington Post for home decor tips. So we asked her how she styles a modern design staple like neon. "Don't be afraid to add a neon sign to a more traditional design,'' she says. "The juxtaposition makes for a really interesting look and will become the conversation piece of the space."
"If you want something that blends in more and is less of a statement, I recommend a white sign. For something that stands out, consider a color," she recommends. We love the way Jessica styled Stay Awhile by Caren Kreger in this pattern rich living room.
"It truly brings the space to life," she says. "The neon sign is the focal point in this space and takes the place of art. My client was absolutely obsessed!"
Intern to Insta-Famous: Jessica McCarthy's creative career path


Jessica grew up taking fine art and painting classes, the inspiration behind her hands-on approach to design. Thinking she wanted to work in film, she later studied set design. "I realized after living in LA that my passion was actually interior design, and I moved to the Bay Area to take advantage of the start-up tech boom," she remembers.
Not only was San Francisco brimming with newly monied entrepreneurs, there was a growing intersection between tech and design. "I got a job at a virtual interior design company and spent almost 5 years there," says Jessica, "starting out as an intern and ending my time there as the creative director."
During her time there, she styled spaces for editorial design publications and added a some high profile private homes to her resume. "I now work as the global director of design for a hospitality tech company where I have designed an extensive collection of furniture that can be seen in apartments all over the world."
If the tech boom 2.0 was a sea change moment in Jessica's career, whatever follows the pandemic is sure to bring new opportunities too. "It's crazy how the industry has changed over the past year," she notes. "Interior design has become more desired than ever before due to people spending so much time at home."
"Most of my clients are taking on projects they have been putting off for years as our homes have become our sanctuaries, our gyms, offices and homes." She continues to provide clients with her signature "maximalist approach to design" through JAM Creative Studio. And when it comes to her own space, maybe a custom neon sign of her own is in her future?
"I am obsessed with music and pushing the limits, so I would love a series of cheeky song lyrics," she says of her dream neon sign.