Life in Progress: Sarah Bahbah talks NFTs, her new neon collection, and self love
Mar 24, 2021
Read More
Artist Sarah Bahbah turns her captions to neon in a new collection with yellowpop.
Sarah Bahbah's cinematic photography crystalises emotions in everyday life. From the intense to the banal, her practice pairs powerfully human subjects with thought provoking, occasionally cheeky subtitles.

As part of her new yellowpop collab, launched the 22 of March, Bahbah brings a few of her favorite captions to life in neon. The limited edition collection features editions of 50 for each sign. From Bonjour, Bitch to Dreams in Melancholy, the yellowpop x Sarah Bahbah collab captures our ever changing moods perfectly. And we can't wait to share these pieces with you.

To celebrate the launch, we caught up with the artist to talk about her process, creating art in the digital age, and what it means to love all aspects of yourself.
Tell us a bit about your journey as an artist. How did you start making art? How has your practice evolved over time?
I started as a festival and music photographer. I would capture people in states of freedom and emotion. I was drawn to capturing people who were sharing beautiful, intimate moments and I could recognise a big disconnect within myself. It was when I started working through my trauma and honestly reflecting on my emotional landscape did I grow the confidence to put my own personal art out there. As my comfortability with vulnerability has grown, so has my artistic practice, they go hand in hand.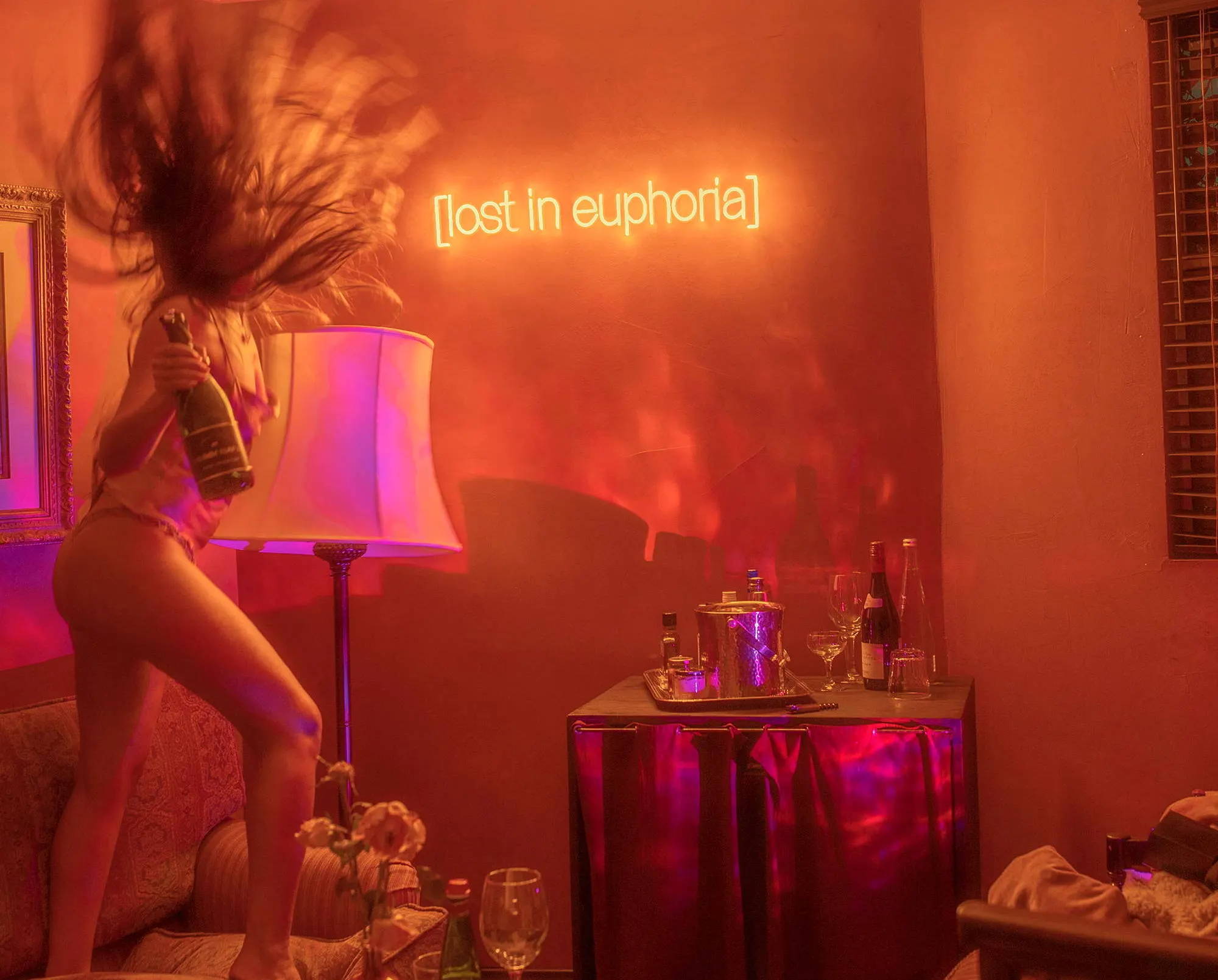 Today, the internet and art are inextricably linked. Has having an instant audience for your work impacted the way you create? Does the internet itself influence your subject matter or approach to artmaking?
The merging of the art world with the world of social media is quite new, so it's a dynamic that we are all still trying to figure out. For me it has no influence over [the] way that I create, but it does support the format in many ways. Because of social media, I can present my work to the world under my own agency and curation. As well as this, the accessibility of social media is what makes it great. People are able to view, appreciate, and share art in a manner that has never happened before.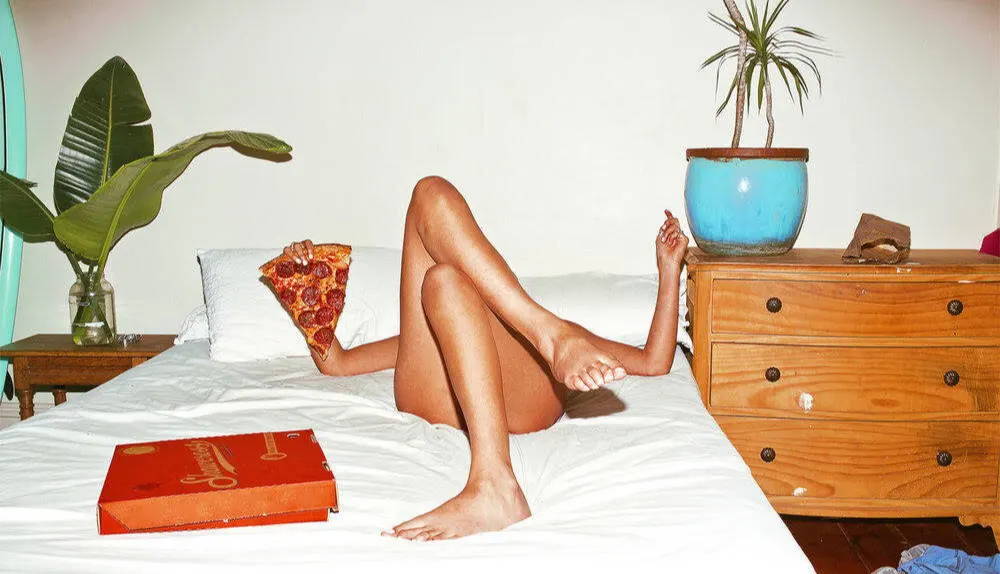 To young women like me, your commentary on love and dating really rings true. Do you think it's always been this hard and we're just now having the tools to share in real time? Or has internet culture made it even more confusing?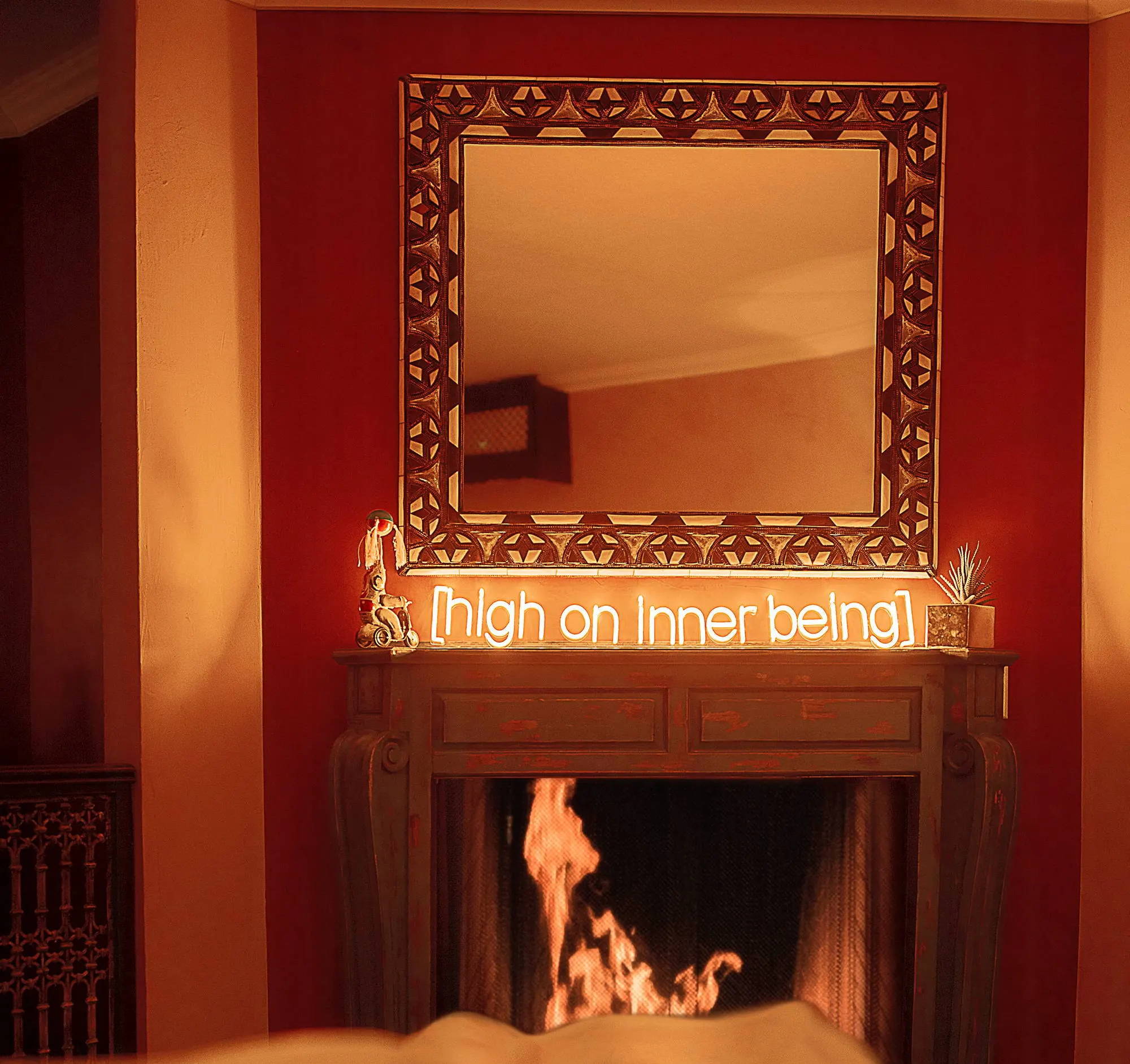 I think it is both. Although there is so much progress that still needs to happen, more women today have the safety and support to speak our truth. Society has changed and the internet has been both a blessing and maybe a curse. The internet has definitely helped us use our own voice and listen to the voices of others, but I am not convinced that we really know how to emotionally understand and keep up with what happens "online." This is a pretty reduced way of explaining how complex love and the world is.
If you could do it all over again, would you be a teenager in 2021?
I haven't really thought about it before but I don't think so. I am enjoying my process of learning and happy in my life.
If you had one bit of advice you could relay to your younger self, what would it be?
In some way, my work does speak to my younger self. My art is definitely about exposing, but it is also about facing myself and standing up for myself. So my advice to my younger self would be to choose yourself. That means to embrace yourself, not just through positive things, but also the messy and ungraceful, to challenge yourself with honesty and vulnerability, and importantly, to LOVE ALL ASPECTS OF YOURSELF.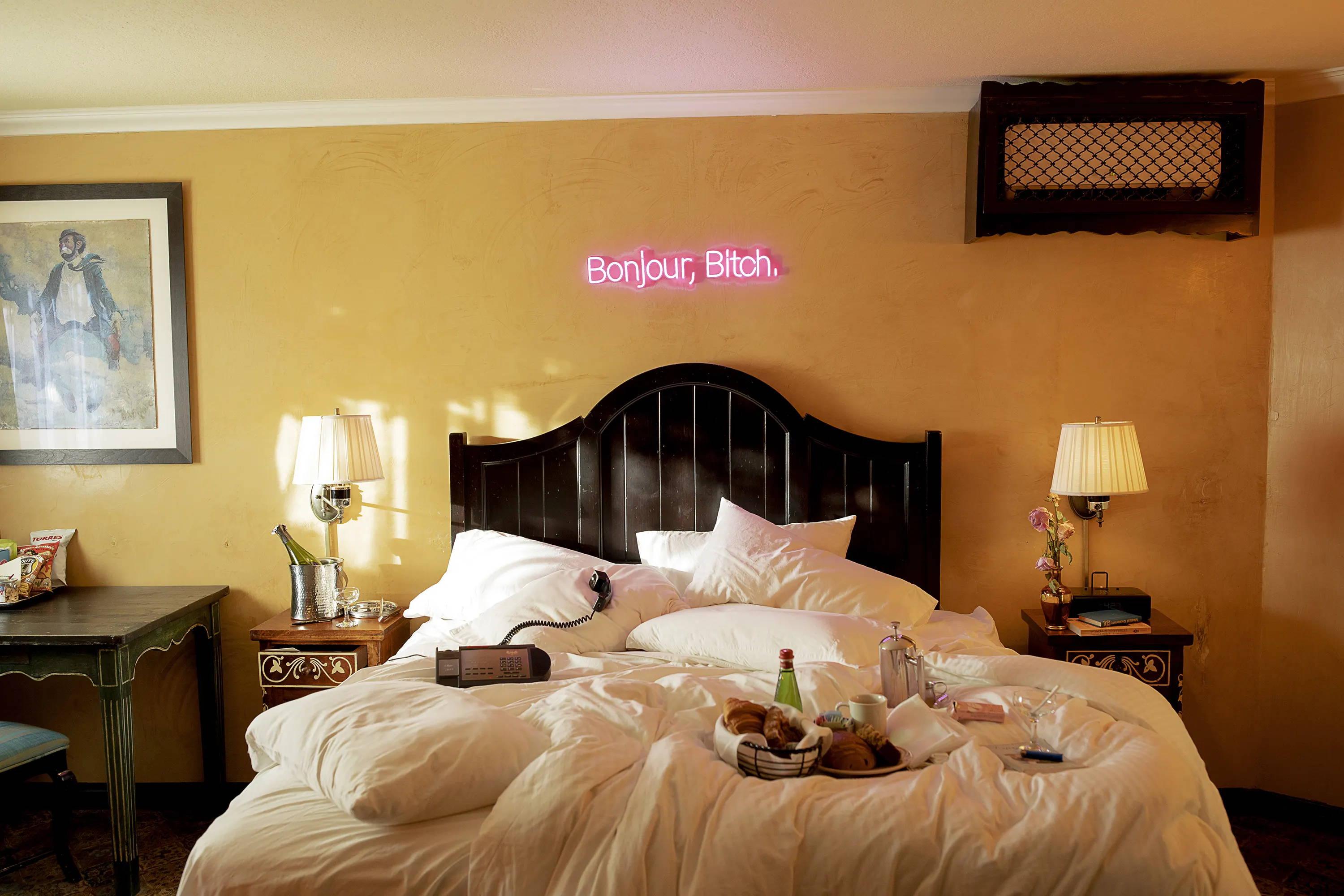 We love the energy in your Sex & Takeout series from a few years back. Do you think pandemic culture makes the narrative even more current?
You are totally right. You can definitely revisit Sex & Takeout and interpret it through a Covid pandemic narrative. I never in my life would have considered Sex & Takeout would make a comeback in this way, but I am glad that it has and I hope it can bring someone some comfort in what feels to be a year long lock down.
Your practice has a distinctive cinematic feel to it. How did your subtitles and movie-like framing come about?
My practice has definitely been inspired by cinema. I am really drawn to foreign films because of the way I experience my interaction with them. Although the beauty of foreign films are kept at bay, the translated subtitles are an active attempt at understanding. In my tumblr days, I was always lured to screenshots and snippets of foreign films. I would find myself interpreting the subtitled images with my own narrations. That's when the idea occurred to me - how playful it would be to create a story that appears as film, but was, in fact, photography. Paring subtitle and still image has been powerful in personalising my work while still keeping the themes approachable and interactive.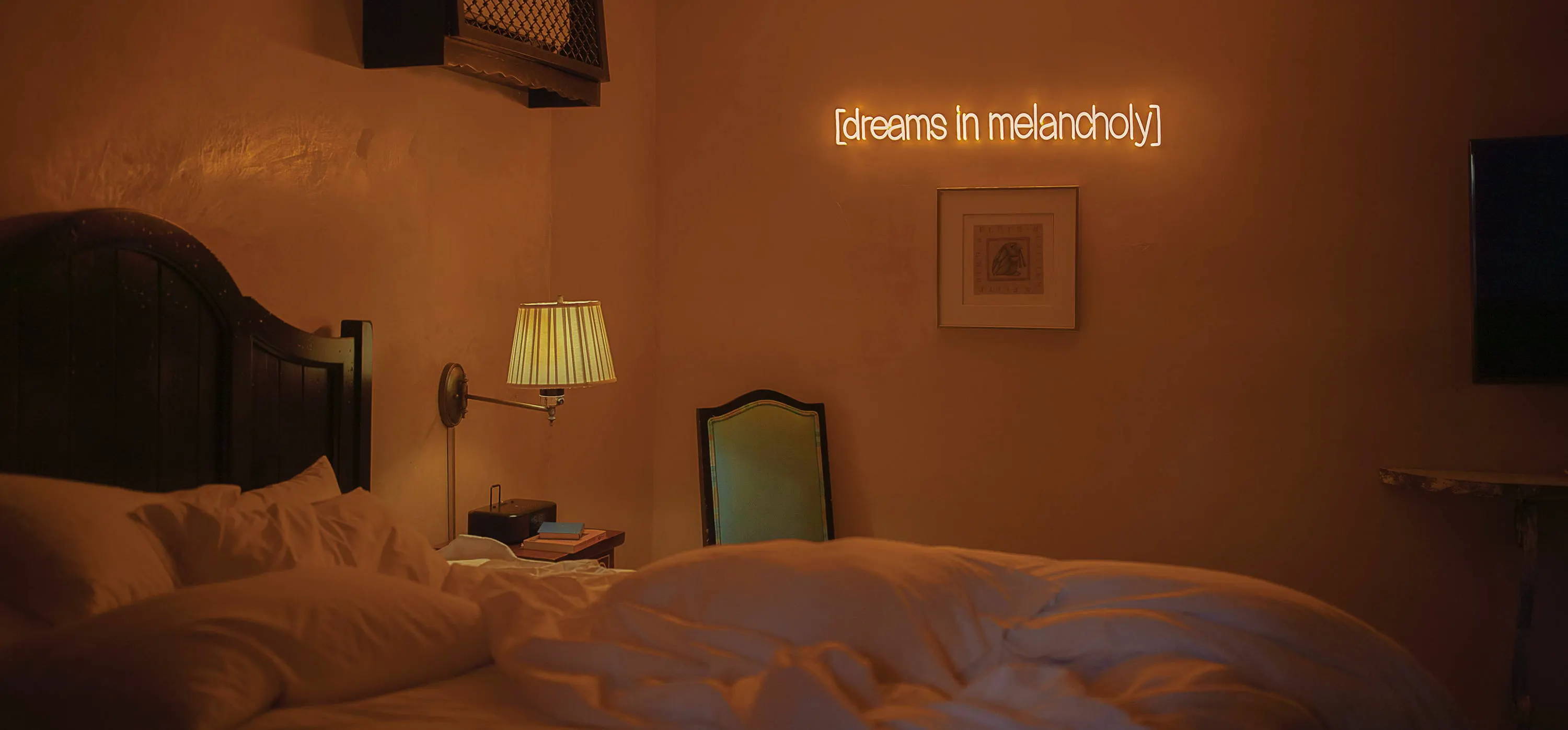 We're super excited to be launching our new collab with you. Do you want to tease the new collection or share anything about the creative process behind it?
I've really enjoyed exploring having stand alone subtitles as neons! Finding new ways to execute my art and still tell my story has been a thrill. These neon lights really transform the room, and I want everyone to light them up with an intention to embody what the subtitles express.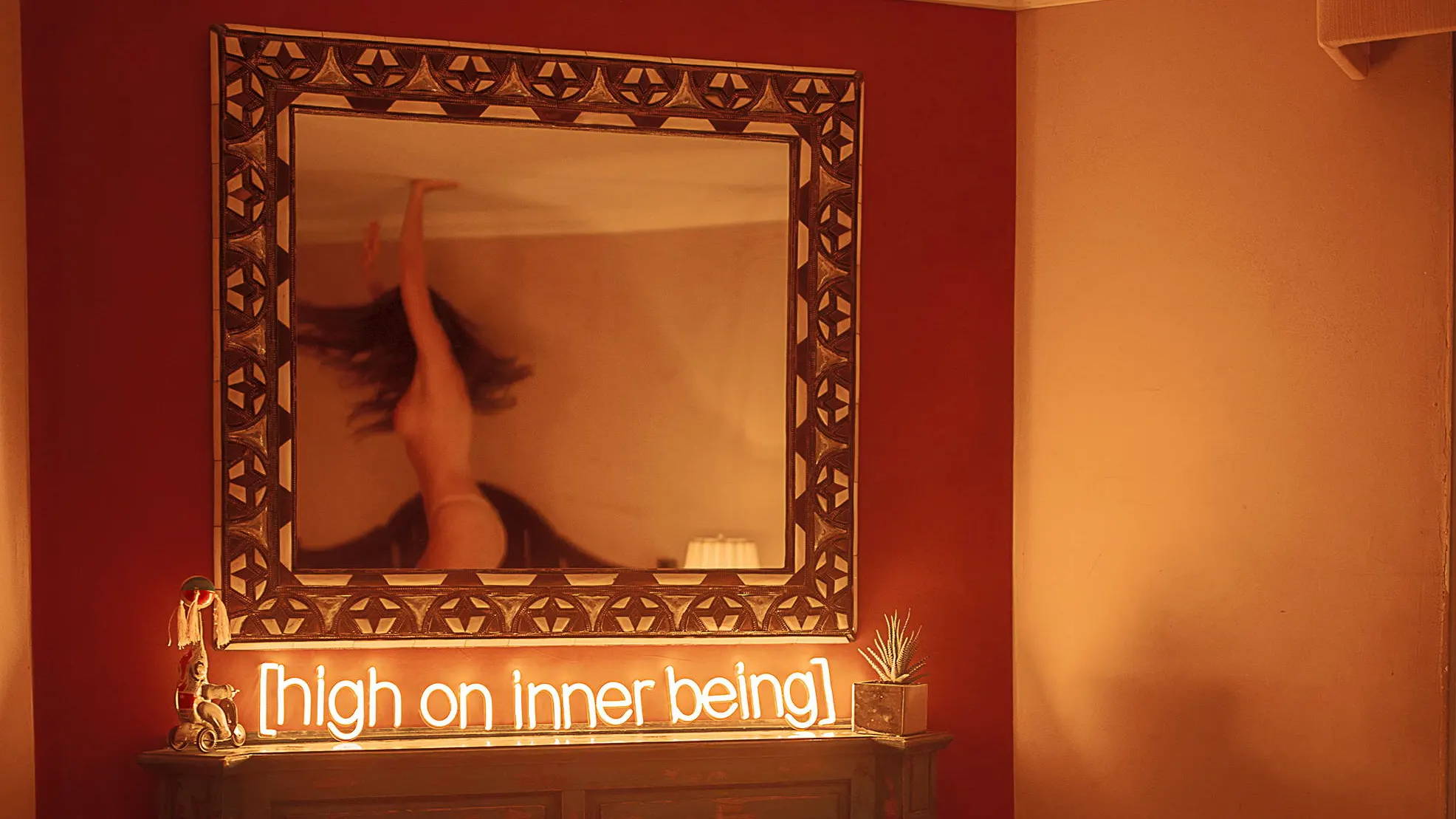 Other than neon, of course, do you have any alternative media you'd like to explore in your practice?
Always! Last year I launched my sweatsuit company Lazy Cake which have subtitles embroided on sweats (and cakes). I also may or may not be writing a TV show.
Have you gotten on the NTF (non-fungible token) train yet? As an artist with a viral reach, do you think there's merit to the concept?
I have! I'm excited to drop my first collection soon. I believe there is merit to this concept as long as we see a shift from the crypto community to serious art collections, curators, art lovers buying the NFT's because they value the art, and not just the name.
What's next for you? Are you working on anything fun or exciting you'd like to share?
Yes! I have a new series coming out April 1st. Safe to say it's my best one yet ;)