Perfect Taste: Mouth Watering LED Neon Signs
Feb 21, 2021
Read More
Nothing says yum quite like a juicy neon sign. From retro restaurants to your own artfully designed space, LED neon is the perfect fit for foodies who keep it cool. Easier to care for and far more efficient than traditional neon, these beauties will make your mouth water, and who knows, maybe even eat your greens.  
Advertising & Atmosphere: Neon signs for restaurants
Restaurants have used neon signs to beckon diners from the street for over 100 years. And recent research from museums reveals that looking at art makes us hungry. So naturally, food and neon are fast friends. If you're in the restaurant biz, add a cute graphic of your offering or an LED sign featuring your spot's logo for a quick callout even late night revelers will understand. Once they're inside, keep diners occupied (and engaging online) with something photogenic that they'll want to share with friends.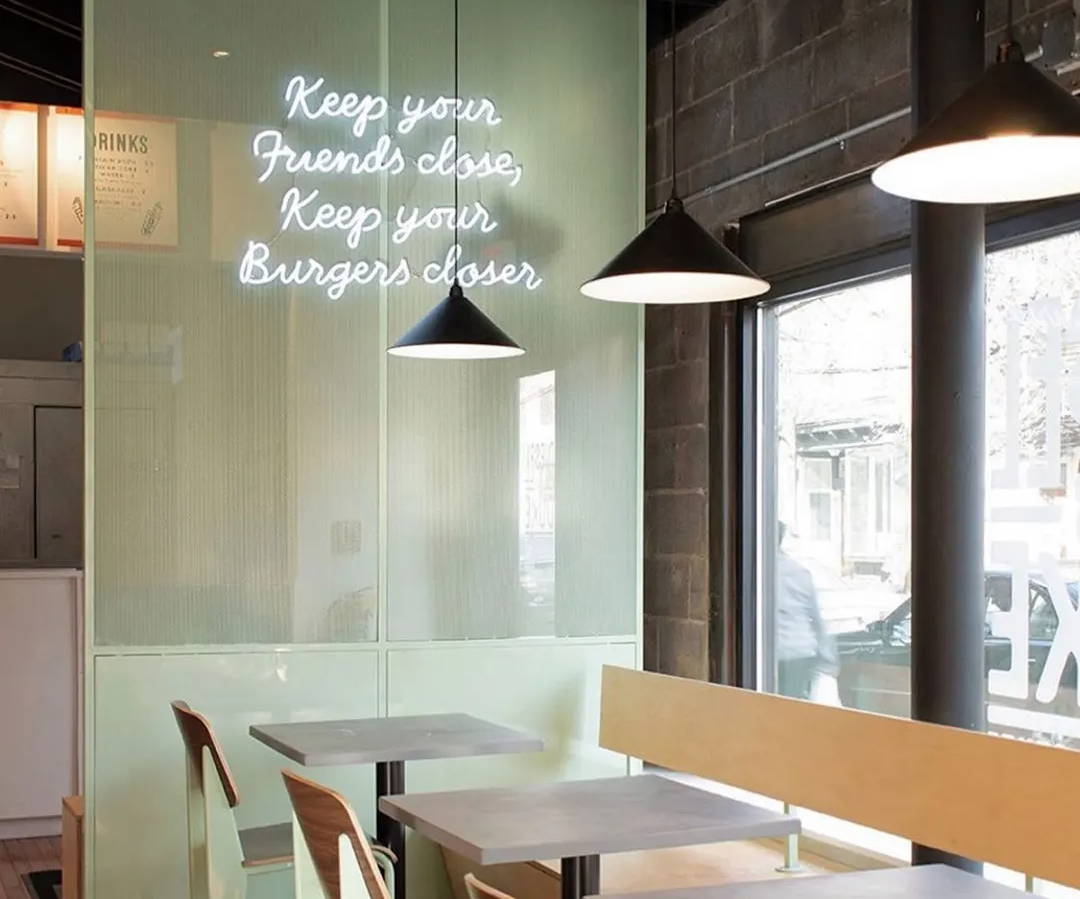 Kitchen Decor: How to use neon signs at home
There's no shortage of kitchen decorating ideas online. But if your space is still feeling stale after you've filed the contents of your freezer and knolled all of your shelves, try adding a pop of neon. We love a snarky saying or inside joke that brings a smile even before the day's first coffee is brewed. Neon kitchen signs are an easy way to add some color to a communal space without having to paint or spend every weekend on Pinterest projects.
Sweet Inspiration: Fruit themed LED art
People love seeing their favorite fruits lit up with an otherworldly glow. One of our most popular themes, fruit shaped signs keep it fresh and sweet. Juicy and dripping with pop sensibilities, fruity neon makes for a fun and impactful work of art. Discover cherries that call classic tattoos to mind and neon bananas that could make Andy Warhol swoon. Create a custom piece with your berry own design (see what we did there) or order up something tasty that was designed by a pro. Tart as a lemon or sweet as a peach, our LED neon signs are a juicy addition to any room.