Retro Revival: Sara Combs on turning a vacation rental into a real job
May 11, 2021
Read More
Channel vintage desert vibes like the creative couple behind the Joshua Tree House.

When Sara and Rich Combs renovated their first fixer upper in Joshua Tree, their goals were simple. Get out of the city. And make a creative space in nature where they could reset. For the two art school grads from Maryland, the "goofy" Joshua trees and the area's sculptural boulder formations were instant inspiration.  
"Joshua Tree is a surreal landscape with wide open views that encourage a long, deep breath," says Sara. To her, the desert light is the most important thing. "Since living in Joshua Tree, we've become so much more in sync with the cycles of the sun and the moon. The open horizon allows us to see light in ways we never had before," she says. "Watching the moon rise is a favorite event now, that honestly, never even occurred to us before moving here."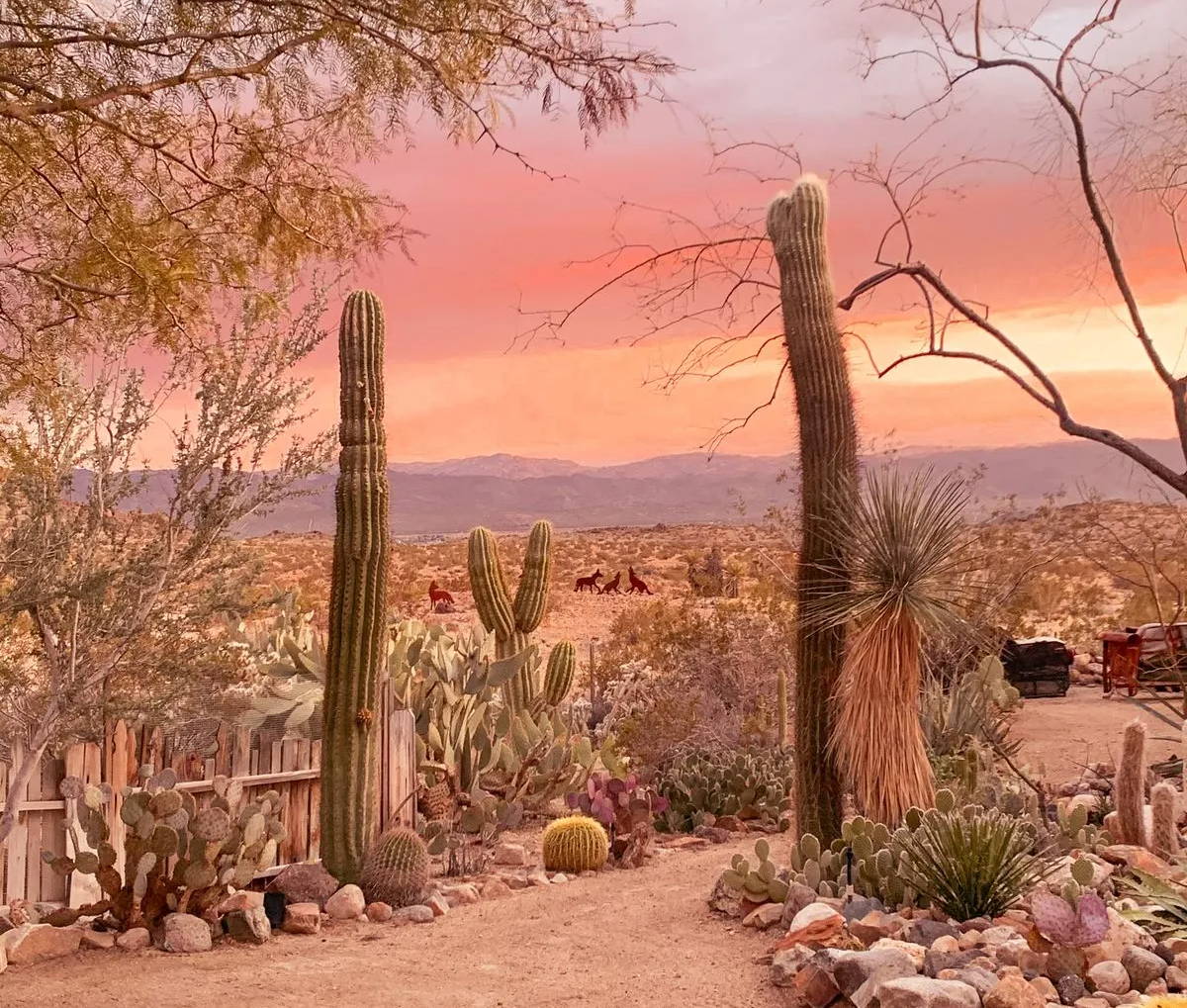 Photo by Sara and Rich Combs
Joshua Tree is both a plant and a place, about an hour outside of Modernism mecca Palm Springs. Popular with artists, musicians, and eclectic folks of all stripes, the tiny desert community has long been an escape for urbanites looking to reconnect with something real.  

"When we opened it up for others to stay, we found that we were definitely not the only ones who were craving a place like this," says Sara of their first vacation rental, The Joshua Tree House. "The JTH is a place to reflect, reset, and create in awe inspiring natural locations. We've realized that often as we've traveled, we found that we had to sacrifice either design or nature in our accommodations," notes Sara. "So we set out to create spaces that celebrate both."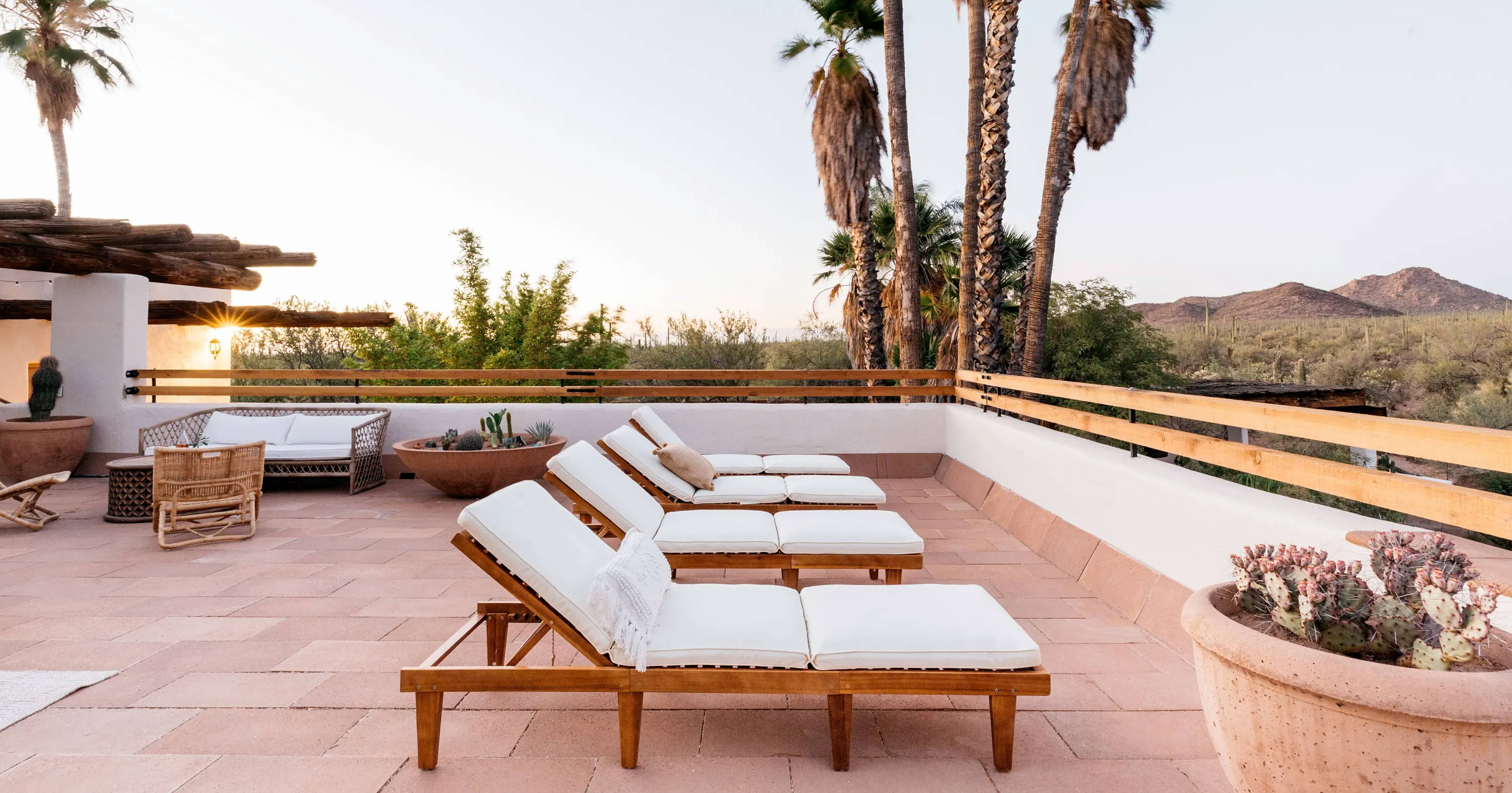 Photo by Sara and Rich Combs
Building A Brand: How one rental turned into an Airbnb icon

After the success of their first vacation rental in Joshua Tree, Sara and Rich began to see opportunities for growth. "It booked up so much that there was no longer time for us to go ourselves," she remembers, "And it got us thinking about opening up new locations."
Today, they run a five suite inn near Saguaro National Park in Arizona, and two properties in Joshua Tree. While demand for one of a kind guest experiences continues to grow, they credit much of their success to great design and an authentic digital presence.
"When we created the account (@thejoshuatreehouse), it was simply to share our first renovation project," says Sara. "The growth and excitement there is what ultimately led us down the path of turning The JTH into a business."
For Rich and Sara, Instagram was a way to share their progress on the restoration and design project, champion their artist friends, and give people a peek into their world.

"If it comes from an authentic place, people can feel that. I truly believe that's why our account had the growth that it did, simply because we love what we do," says Sara. Having beautifully designed spaces next to national parks doesn't hurt either.
The Magic Sauce: Light, Art & Unique Home Decor

"The surrounding landscape of each location is where most of our inspiration comes from," says Sara. "It's our goal to blur indoor and outdoor space by pulling textures and colors from outside and bringing them in. We love working with natural materials such as wood, plaster, stone, and natural fibers to further blur indoor and outdoor space."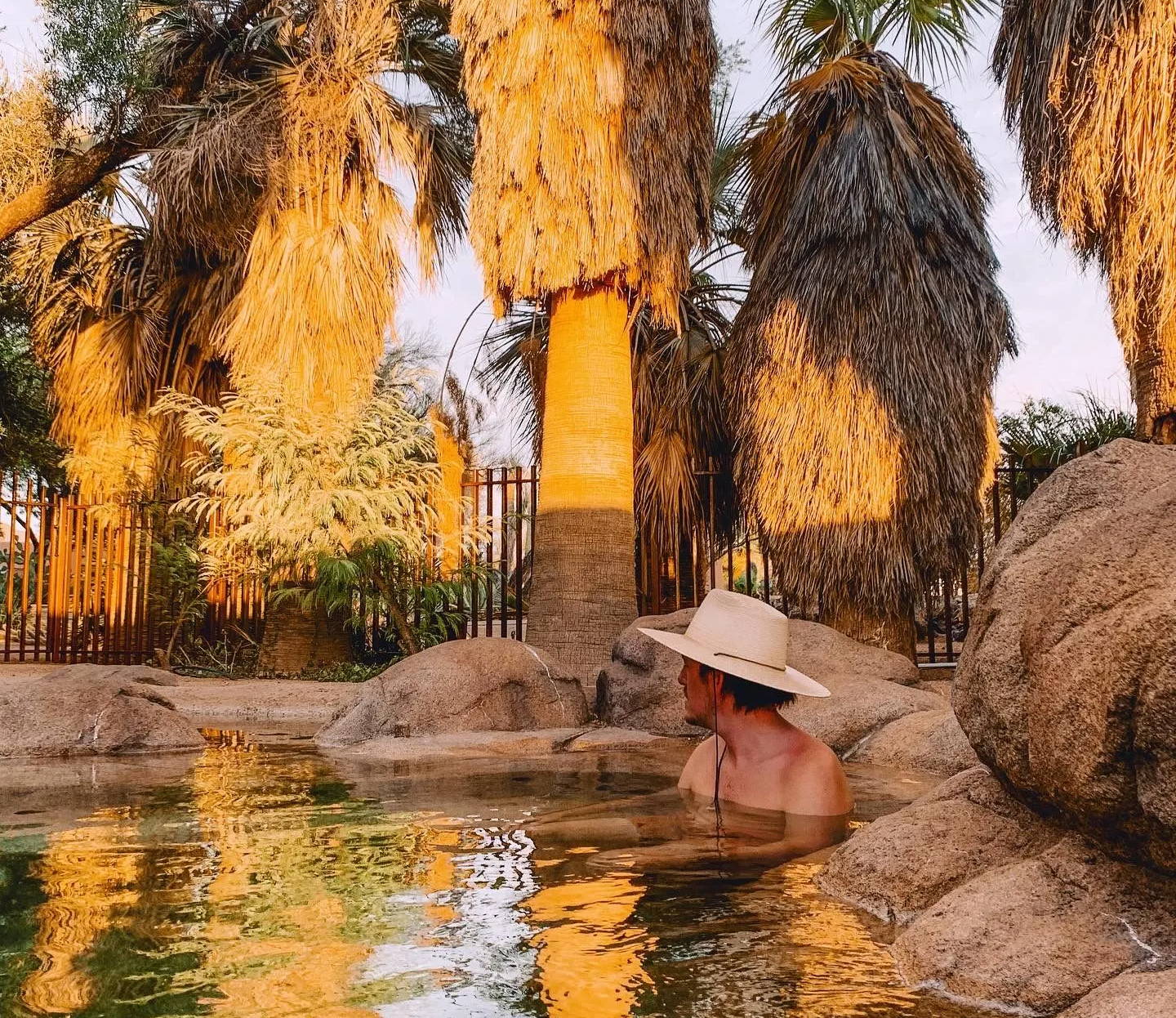 Photo by Sara and Rich Combs
When asked how to define one's personal style, Sara points back to authenticity. "Personal style is whatever you naturally gravitate towards. We try to not think too hard about it," she says. Whether it's your wardrobe, your saved Pins, or a stack of goodies from the thrift store, there are probably repeating characteristics among them. "Those elements collect to create a personal style," she says. "What patterns do you see?"  

Rich and Sara love vintage pieces and old buildings for the history and life they carry. And when it comes time to buy new, they're big fans of supporting other artists. "One of our best friends, Heather Day, who we went to MICA with, has become a staple artist for all of our spaces. It's so special to have her original works included," says Sara.
A piece by another MICA alum, Julia Kostreva, hangs above the fireplace in the Arizona space. And Tucson local Ishi Glinsky had a show at the JTH inn to celebrate its opening. "We found Ishi's work when researching artists that had roots in Tucson since it's always important to us to include the work of local artists in each space," says Sara.

If you still need a little primer on marrying art, retro design, and nature, Rich and Sara have put it down on paper. Their book, At Home in Joshua Tree: A Field Guide to Desert Living, covers everything from decor and lighting to cooking and entertaining.
So what's next for the multi-hyphenate couple? "Lately, we've been dreaming of new locations," says Sara. "Our goal is to create a road trip of locations, and maybe even build something from the ground up." Since the pandemic, they've noted growing interest in intimate accommodations with a connection to nature.

"I see more and more appreciation of this kind of travel, and it feels more important than ever to offer this kind of experience to our guests."
Photo by Sara and Rich Combs