The New Nightlife: Party on with neon
Feb 21, 2021
Read More
Recreate night-out vibes anywhere with your LED neon sign
If you're missing your favorite bar or late night hang, join the club. While we don't know when nightlife will return to normal, the next best thing is channeling night vibes and city lights at home. Grab a piece from our artist designed collection, or use our handy sign builder to dream up one of your own. Recreate your favorite hotspot at home, then pour yourself a drink and kick back in that familiar glow.
The Cave: Make your space yours
She-shed, man cave, kid's corner. Everybody deserves a space to call their own. And with a few well placed LED neon signs, calling out distinct zones in your home has never been more fun. We love the idea of pulling together a bar or game room with fun decor that reminds you of your favorite place to play. Love 80s arcades? Dress up your den with Pac-Man. Reminiscing about an epic night out? Memorialize good times with a custom neon sign that nods to a memorable night spot.
Pac Man from the yellowpop Core Collection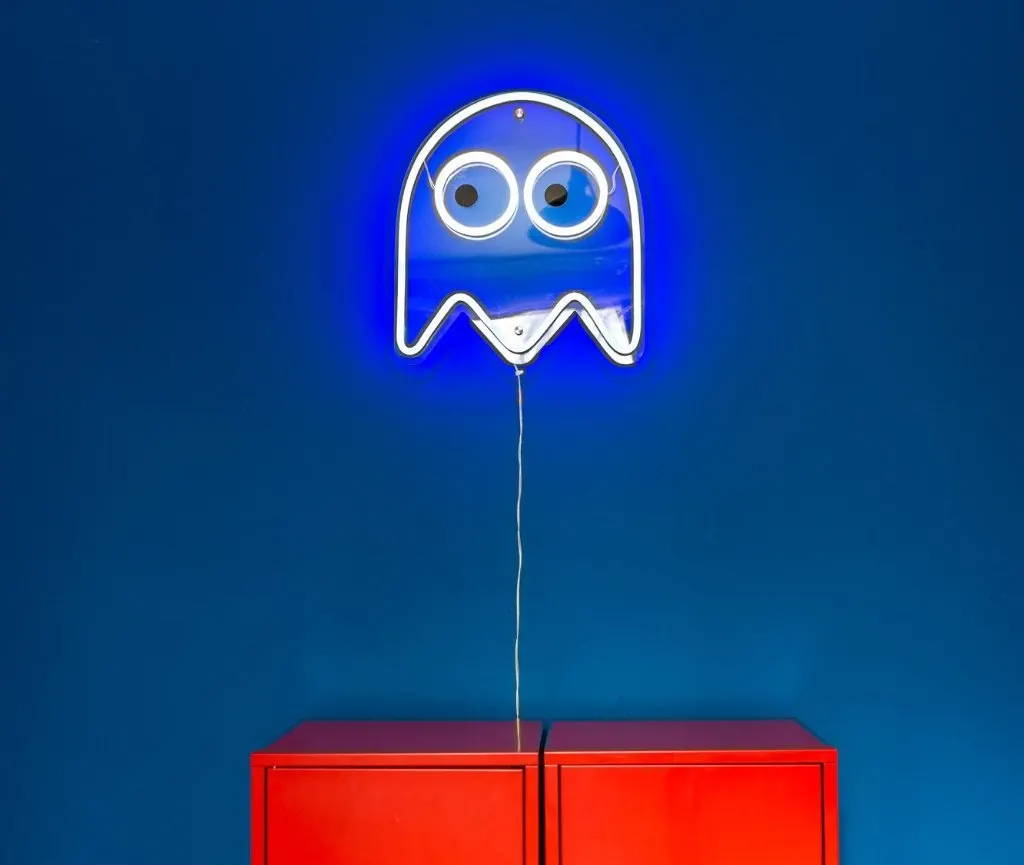 The Theater: Take in a show at home
Whether you're into Broadway lights, ballet, or blow 'em up blockbusters, dinner and a show have certainly changed. Just because you're streaming and ordering in, it doesn't mean the magic is dead. A drama or performing arts themed neon sign can turn your TV room into a theater for less than a couple of box seats. We'll make the popcorn. The red velvet curtains are on you!
---
The Saloon: Channel the Old West
Channel an old time watering hole with one of our Western neon signs (swinging doors optional). If you're looking to recreate a saloon feeling at home, a cactus, a 6 shooter, or a simple "howdy" will do. We love neon next to spaghetti Western posters, 60s cowboy toys, and retro beer cans. With a saloon inspired home bar, don't be surprised if a few ruffians show up at the door wondering where to park their horse.
Howdy from the yellowpop x Steffi Lynn collection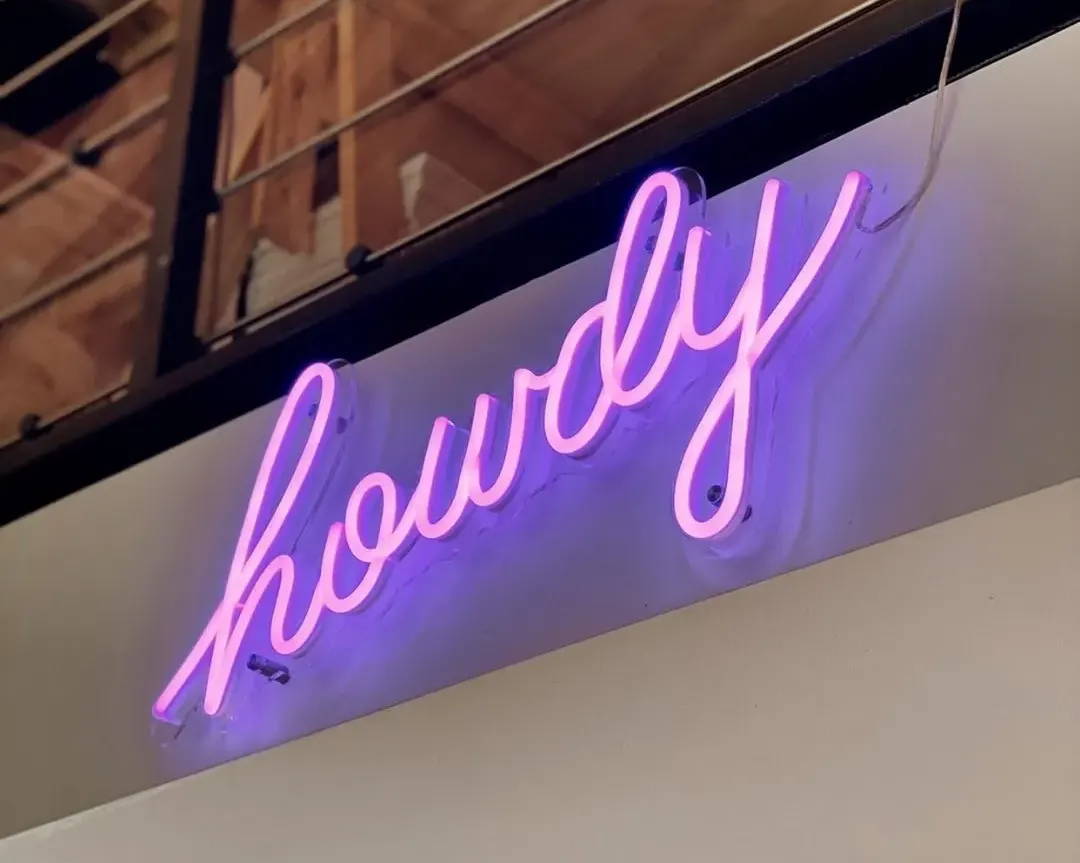 The Club: Dance the night away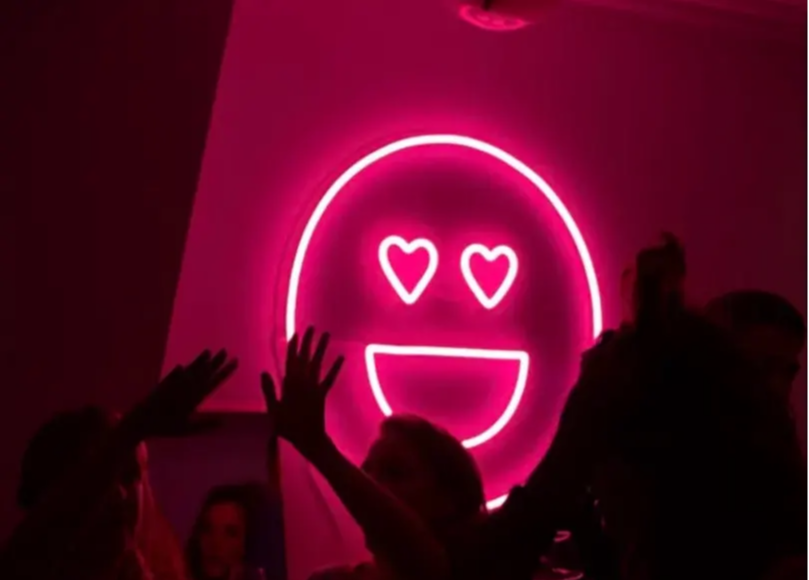 They say you have the most fun if you dance like no one is watching. Well, in the post-club era, it seems all the cool kids are dancing on their own. Sure, this thing won't last, but a long winter at home is the perfect opportunity to polish up those moves. Dress up your living room to look like a pulsing ultra-lounge and turn the music up. Housemates are sure to be wowed (or at least amused) by your newly found dance skills. And if you live alone, there's always TikTok.