Walking in Wonderland: Check out our trippiest neon signs
Feb 21, 2021
Read More
Take a trip with these cool and crazy LED neon signs and turn your space into a place for magic.
Travel may have been cancelled again (sigh). But we still know how to plan a trip. Since we're spending more time at home these days, we're making our personal space the perfect escape. From stocking up the home bar, to throwing a fuzzy new sheepskin on our sweet 1970s couch, home just became the perfect (and truthfully, only) place to chill. Check out our most trippy neon signs and take your place from bland to Wonderland.
Space Out: Designs inspired by the universe

Since we made our logo a rocket, it's pretty safe to assume we love space. It's full of mystery and unexplored expanse. And, like neon, it's a sea of dark punctuated by brilliant light. When we collaborate with artists, they're often inspired by the potential of the universe too. Street artist André Saraiva put his spin on the yellowpop rocket in his limited edition collection. And Kelly Dabbah plays on alien lore with her sign Connecting People. Two brand new additions to the permanent collection, Saturn and Astronaut, channel the beauty of the cosmos in cool and clean white light.
---
Don't stop believing: Signs made with magic
Hanging an LED neon sign is the perfect way to add a little magic to any room. Whether it's your daily mantra or a piece that makes your heart smile, these optimistic signs are made for moments like these. If you're an "everything happens for a reason" type, our Serendipity sign has your name written all over it. Well, not actually, but we *could* do that too. For those with big hearts and even bigger dreams, hang the radiant Unlimited Heart or Never Stop Dreaming and keep spreading the love. For the ultimate in mood-boosting magic, bring home our Unicorn LED neon sign.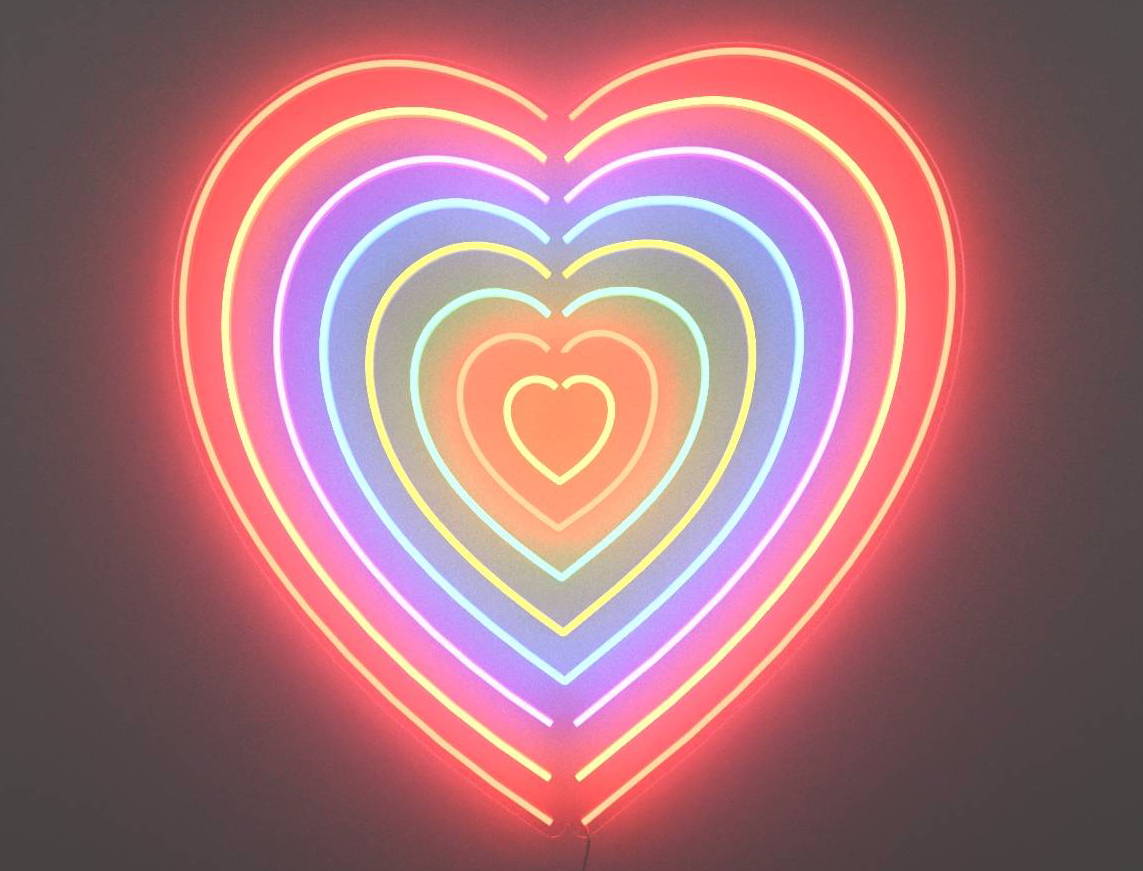 Escape reality: Psychedelic LED neon signs

If wonderland could be described with a single neon sign, it would be Trip On Me. The classic spotted mushroom sign was designed by LILKOOL and is, in a word, pretty groovy. Pair that with the relaxing vibes of Kelly Dabbah's Chill Pill and the party energy of Don't Worry Be Happy by the Boy's Club Berlin, and you're on your way to enlightenment. Like their inspiration, these psychedelic neon signs are all about creativity and expanding your mind.