Why interior designers are falling in love with neon signs
Feb 21, 2021
Read More
Neon signs have been around for a long, long time. They are timeless, look amazing and seriously stand out. I mean, that's why they were invented, right? To grab attention; to draw people in and catch their eye. Historically traditional neon signs were made from glass making them way too unsafe for the home, that's why you only ever saw them on shop fronts or bars and nightclubs.

That's where yellowpop comes in. Using the latest neon technology, known as "LED Neon Flex", we gave neon signs the glow up they deserved. LED Neon Flex contains everything you love about neon (i.e. the awesome glowing color), but not as you might know it. Our signs are much safer, more durable, better on the environment, never get hot and are much more affordable. All of these factors enable us to produce beautifully intricate designs that are perfectly suited for the home.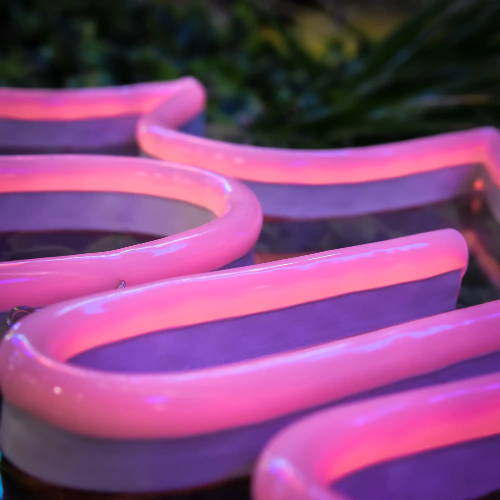 ---
Neons offer interior designers something new to work with and something different to show their clients. They're quick and easy to order and can be installed in five minutes, making them a dream to work with. Once recognized as an essential advertising tool for every shop, nightclub or bar, neon signs have now found a new home in the, uhh, home.
Bye bye creative block, hello inspo
If you're an interior designer you've probably faced one or two (one hundred) creative blocks across your various projects. They're a nuisance, and dance around your head stopping your brain from forming ideas and connecting dots. At yellowpop, we work with hundreds of designers to create neon signs that help interiors to sing. Our signs come in all shapes and sizes, styles and colors, meaning we have a neon sign for every occasion.
Neon signs have the wonderful gift of complimenting almost every interior theme. All you have to do is find the a style, color and setting and the neon will do the rest. Or, alternatively, you set the tone with the neon sign and design the rest of the room around it. As you brainstorm and conceptualise your interior themes, we recommend you mockup some ideas with our customizer tool during that process. Try putting in a phrase or two that you feel captures the mood of the room and see what the neon adds to your concepts.
Although neon is currently seen as highly fashionable, the classic shop-front sign never really left us. Much like a pair of Levis jeans, neon has found new ways to reinvent itself and stay relevant. Interior designers still crave that street lit glow, but now they have the ability to introduce it within a residential setting - and boy does it work.

We've collated a range of examples for you to see how neon signs look in different settings. After all, actions speak louder than words. Or in our case, brighter.
The kitchen is often described as the heart of the home as it's a place where the family is most likely to gather, cook and do what families do (besides arguing). Unlike other rooms in the house, the kitchen often has to adapt to every occasion. Hosting drinks, cooking with the kids, a coffee and a catch up, romantic dinners - the kitchen sees it all. Neon signs can bring a finishing touch to your kitchen interior that adds something special to all of the aforementioned moments. Whether it's a motivating quote to kickstart the day, something fun and colorful to bring the room to life, or even something a little more arty to set the scene over a candlelit dinner, there's a neon sign for every kitchen occasion.
---
Remember those sleepy childhood evenings where your parents would entertain guests over dinner on their Friday night? They'd talk endlessly into the night, often accompanied by one or two glasses of wine, and then wade unsteadily to the living room. You'd try and join them, peering around the door to see what the adults were up to, but this was the adults room - no kids allowed. It was a special room where no toys lived. Only special items, antique collectibles and maybe even a fireplace. Our beautiful neons, particularly The Gallery range, which was designed by artists, fits seamlessly into living rooms. With hundreds of colors and styles to choose from, our neons complement almost any interior style and theme. They can also add that classy, unique je nais sais quoi you've been searching for, giving you something totally new to wow your clients with.
---
After a tiring day, a long week or a busy weekend, sometimes all we want is our own bed. Our soft, safe haven with pillows and blankets for walls that wrap us into a snuggly cocoon. With clothes folded and tidied away, the bed neatly made and plenty of soft furnishings, the bedroom transforms into a peaceful, relaxing space that induces a state of calm. Using softer colors, we have designed a range of neon signs that help create the perfect, dreamy bedroom environment.
---
Children are imaginative little things. One minute they're a dinosaur or a dog, the next they're a doctor or a chef. Where they find the time to fulfil all these duties we don't know, but what we do know is that they need a room to play in that's as full of color, creativity and energy as they are. Whether it's simply a sign for the playroom door or something more playful like a rocket ship or paw print, there's a neon sign just waiting to play its part in a child's next playroom production, story or adventure.
---
Humans like to have fun, it's quite simple really. Games rooms are steadily becoming more and more popular in the US as they offer people a dedicated space to having a good time. Often filled with gaming consoles, snooker tables, darts and pinball machines, games rooms are the perfect excuse to have some fun with the decor and create something really cool. Go big and bold or keep it simple, either way, make the room pop with lots of light and color.
Though the basement often becomes the games room, with a bit of imagination it can function as any kind of space you like including an office, a yoga studio or even a mini library. Neon can help transform the vibe of a room and counteract a lack of natural light by adding a warm glow that regular lighting just can't provide.
As an interior designer, you or your clients might have a really specific idea of what you want a room to achieve. Creating a certain tone or atmosphere in a room that is truly unique and personalized can be particularly difficult to do. Our customizer tool allows you to create your own neon sign in minutes. We have loads of colors and fonts and you can achieve some wonderful results at an incredibly affordable price. The best part? You can guarantee your client won't have seen anything like it. Whether you just want to make a statement with a text based sign or you're after something more dramatic, custom neons are definitely a good route to take. Check out some of these custom neons from the yellowpop community: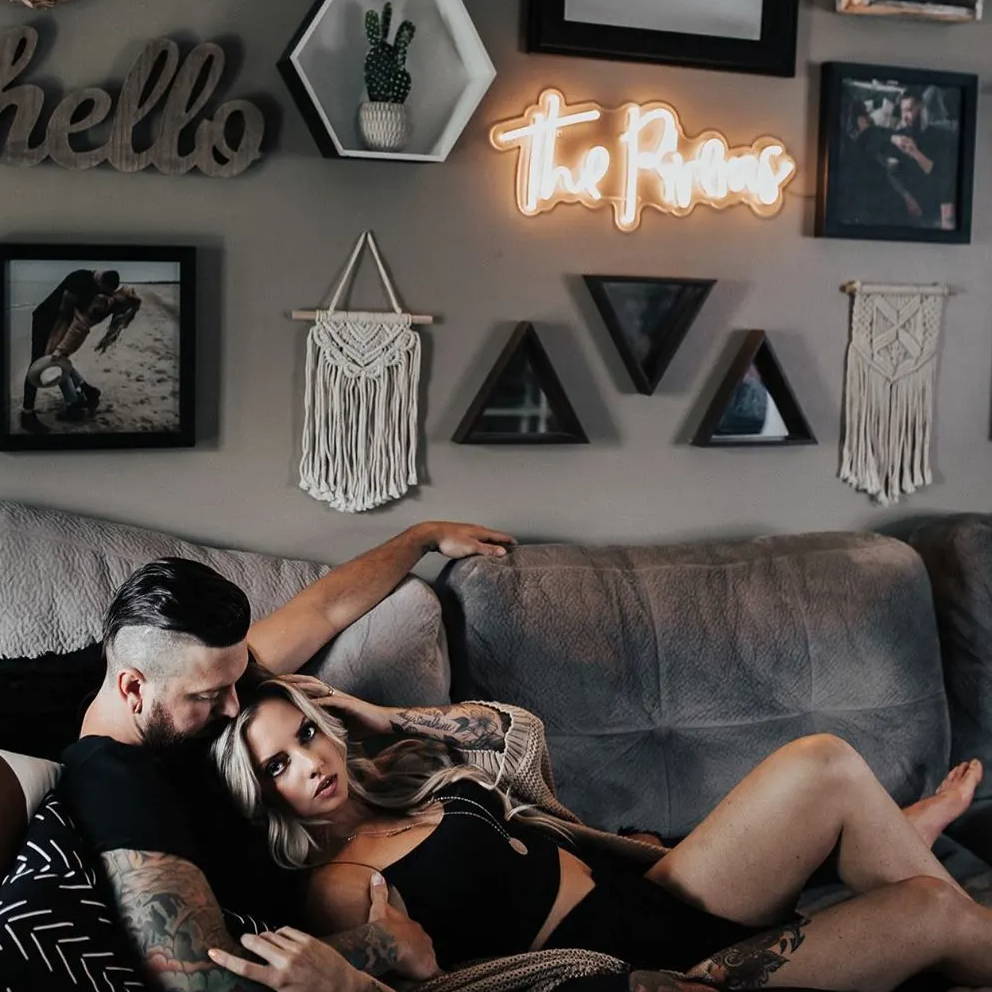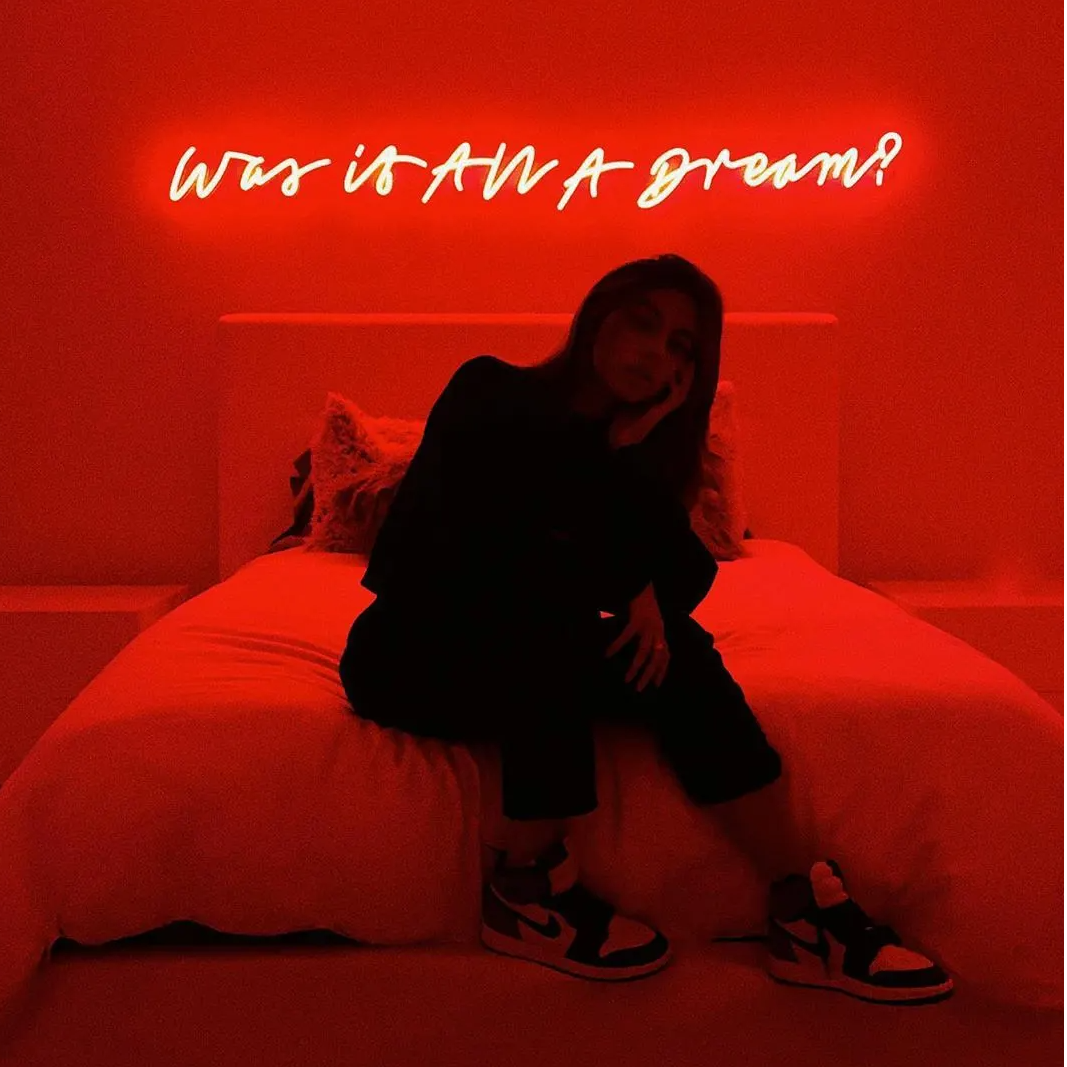 We love interior designers and know that our neon signs can give you something cool and new to share with your clients. However, we also understand how tight deadlines are, how notoriously difficult clients can be and how precious every minute is. When you join the yellowpop community we keep an extra eye on our interior designers and with our trade program you'll get your eyes on newly released neons before anyone else, extra discounts and super speedy tracked delivery as standard.

So there you have it. Neon has well and truly made a claim to its rights to walls inside the home. No longer watching through the window from the rainy outdoors, it's not hard to see why interior designers are falling in love with neon.