2-Year Guarantee
Energy Efficient

Free Shipping & Returns
2Y Guarantee
Energy Efficient

Free Shipping
from our studio to your walls
Description

Meet Love, the romantic child of the YP x Smiley® family. Turns any space into a warm loving cocoon, irradiating its sensual pink glow. A happy home is a loving one!

 

About Smiley ®

The launch of our Smiley® Collection coincides with a strange time for us living on this blue marble. We've been confined and scared as of late–and while we can't change those feelings, we can bring joy. For the last 50 years, Smiley® has encouraged spreading joy and optimism and sending a message of positivity. For the anniversary collection, we want to further that message of positivity into the future through design. We want to bring the comforting happy vibes of Smiley® into your home, and make your space feel happiness in the presence of neon light.

 

Unique size: 46 x 46 cm


Color: Girl pink

Designed to shine 

LED neon artwork

Energy-efficient LED neon tubing 

Cut to shape backing

 

TM & © 1971-2022 The Smiley Company.

Material & CertiLED™

Each sign is made of a neon flex material, consisting of PVC or Silicon piping with LED lights, that is mounted on a recycled acrylic board. These materials allow us to create realistic neon signs, with bright lights and intense color, while being more durable, affordable, and sustainable than traditional neon.


We take sustainability seriously, which is why we use:

- LED lights: consuming 6 times less energy than traditional lights, they last up to 100,000 hours.

-recycled materials in our products

- and 100% recycled packaging, including removing all useless plastic. 

Shipping

Shipping

- FREE delivery: 2-4 weeks from placing your order.

Shop with confidence: We deliver almost anywhere in the world, and with our insured transport, you can be sure that if anything happens to your sign during the shipping process it will be replaced free of charge!

 
Feel the Yellowpop love
"Overall the purchase was seamless and quick. And the heart arrived perfect. It was very easy to mount on wall and is just beautiful"
" Everything, from beginning to end. The whole process beginning with ordering the sign. Recommendations that were made in the building stages were professional and realistic. Delivery went perfect and we'll have it for our opening day. Best of all, the sign is absolutely amazing."
"I couldn't be happier with my purchase! I bought the Keith Haring Radiant Baby, and it's fantastic! I'm super impressed with everything from the care that went into packaging, the quality of the piece, and the ease of putting it up. Highly recommend!"
"I love the neon I got from their Jonathan Adler collab. It's stunning. It came with a dimmer which ended up being super useful for changing the brightness to fit the room's current light conditions. I think that was well thought out by them."
"Prompt service, very nice, and I am looking forward to a continued relationship with them now based off of the positive Customer Service experience I had!"
"Yellowpop is a leader in creativity and customer service. My customers are wowed by the sign and I look forward to ordering a new sign shortly."
"Brilliant product, good friendly service and product well package and easy to install."
"Most amazing nice informed and helpful customer service. Sign was even more cool than I imagined. So very cool - get the remote though. Couldn't say enough my wall was naked before!"
"Loved our sign! And the service!! Very responsive and really helped us answer all our problems with the design. Great job!! Thanks a lot :)"
"Amazing from start to finish, great communication and service from Kristina. The sign itself is fab, great standard of product and very simple to set up. We will be ordering more in the future from Yellowpop."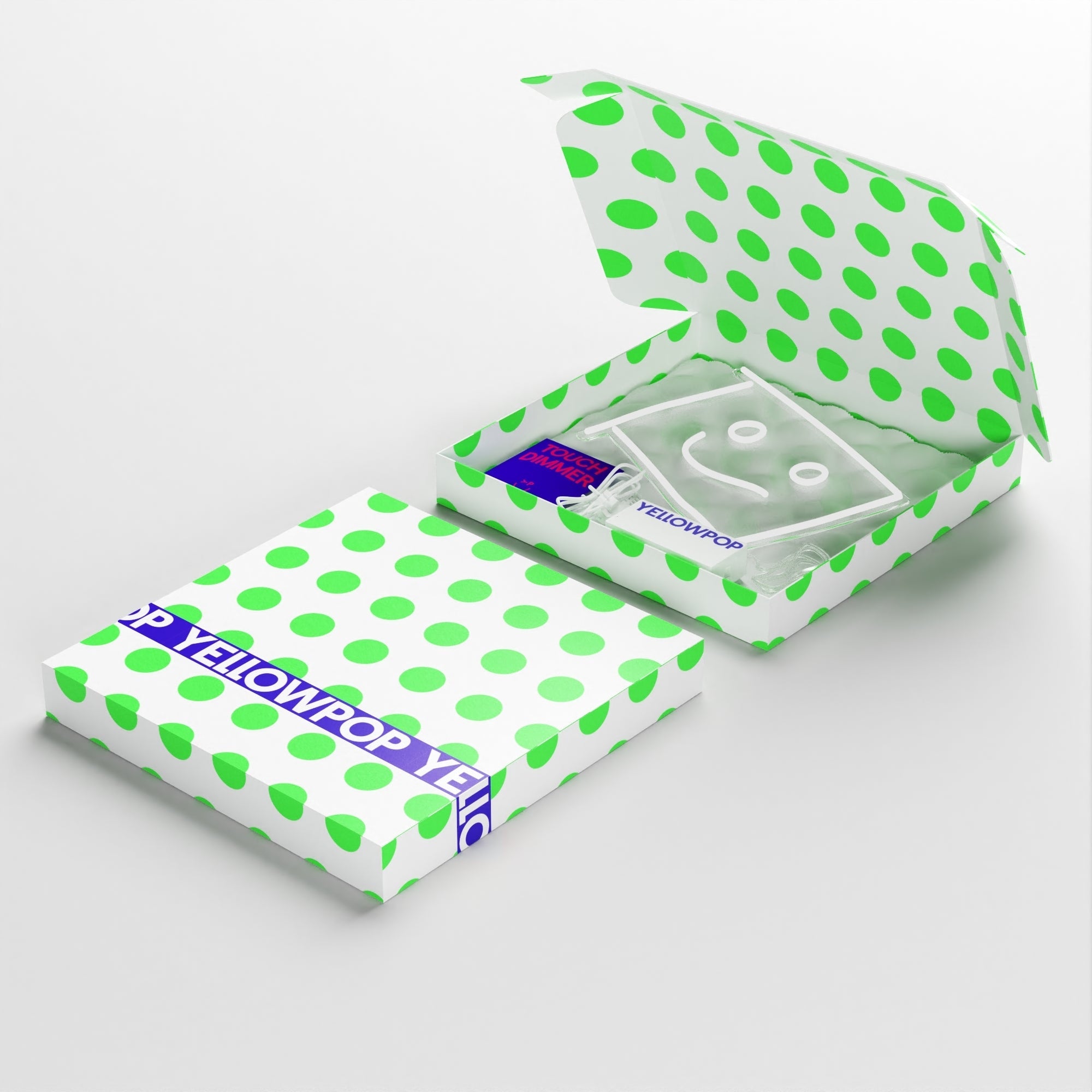 WHAT'S IN THE BOX
LED neon piece

Extension cable

Installation screw kit

Dimmer switch

Power supply
Ordering internationally? No problem. We'll make sure the plug type matches where your sign is headed.
WHAT'S IN THE BOX
LED neon piece

Extension cable

Installation screw kit

Dimmer switch

Power supply
Ordering internationally? No problem. We'll make sure the plug type matches where your sign is headed.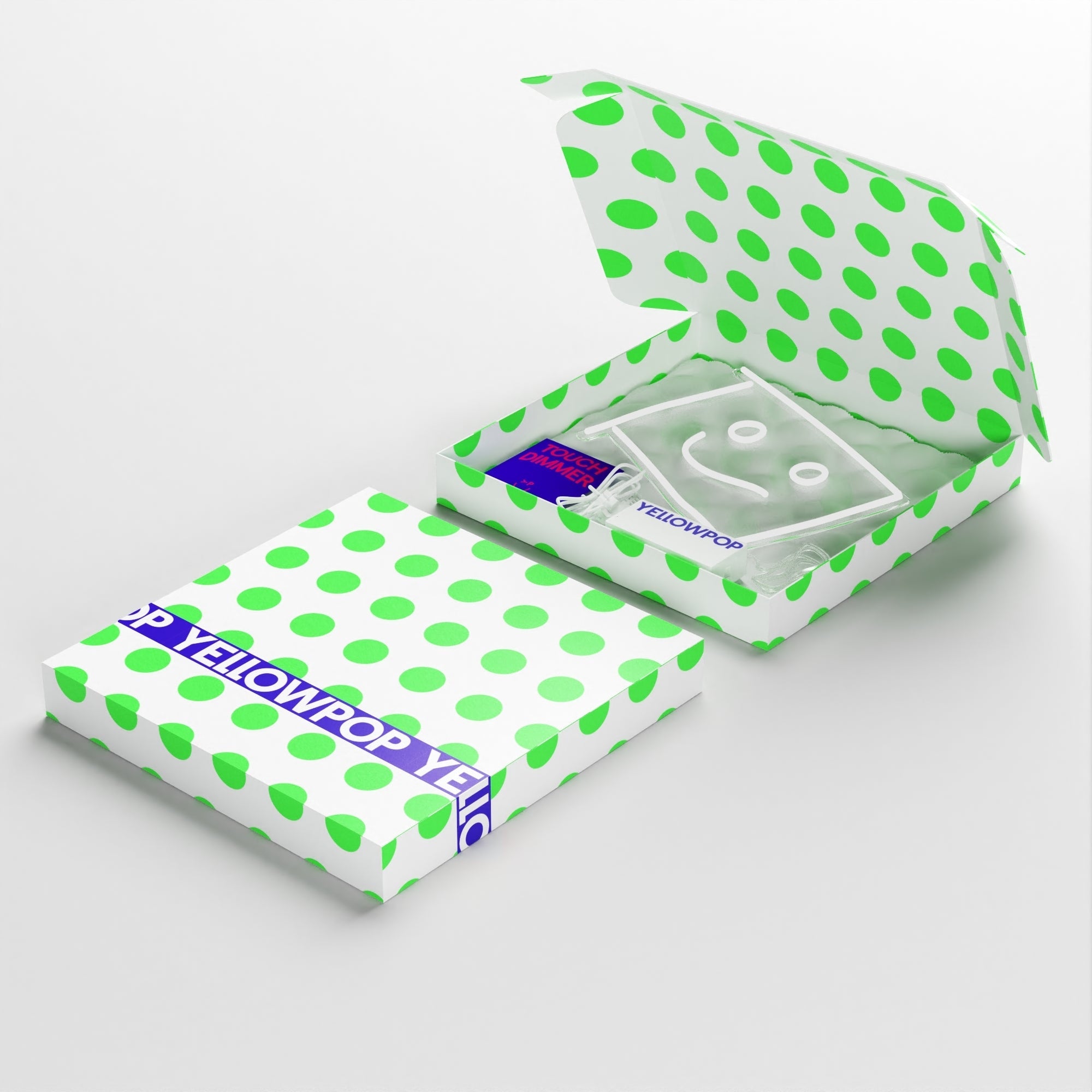 YP X ARTISTS
Get limited edition, hand crafted pieces you won't find anywhere else.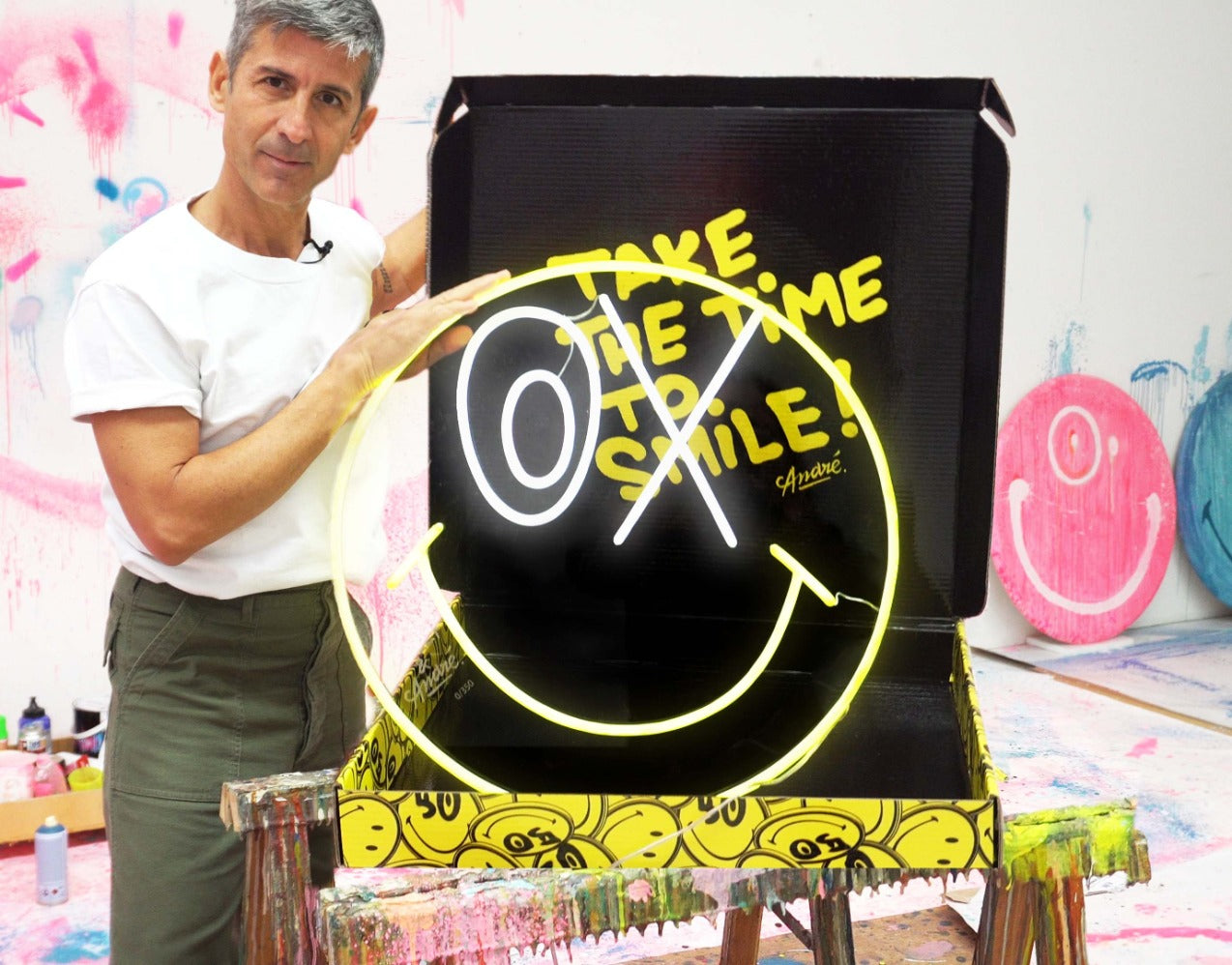 YP X ARTISTS
Get limited edition, hand crafted pieces you won't find anywhere else.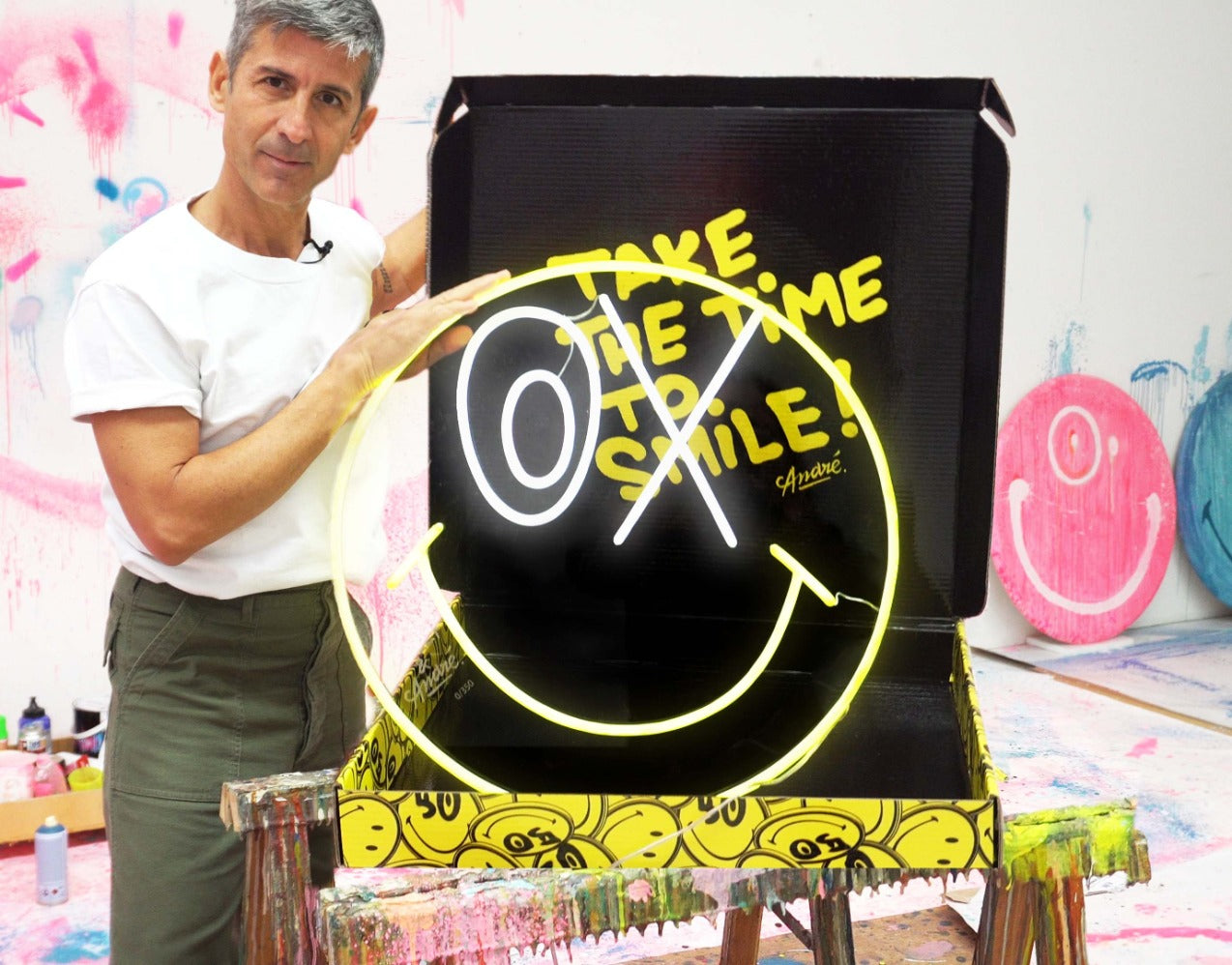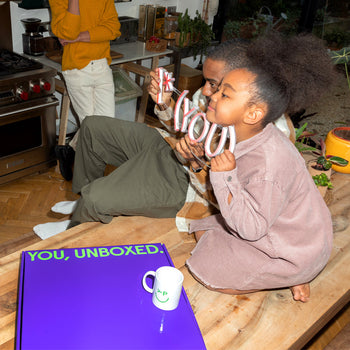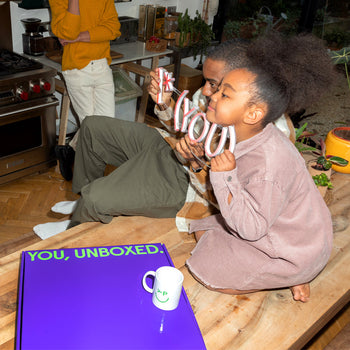 CertiLED™ neons that last
We make our LED neon pieces by hand with flexible tubing so they stay looking good as new. Our CertiLED™ technology lasts up to 100,000 hours.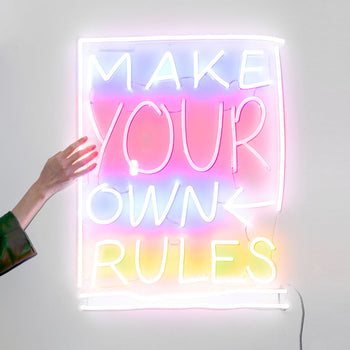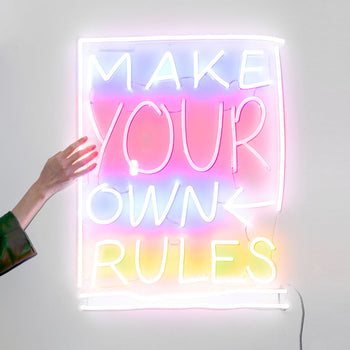 Low energy, low heat
Our LED neon pieces are 80% more efficient than traditional neon and only transform 5% of their energy into heat, so you can turn your piece on whenever you want to.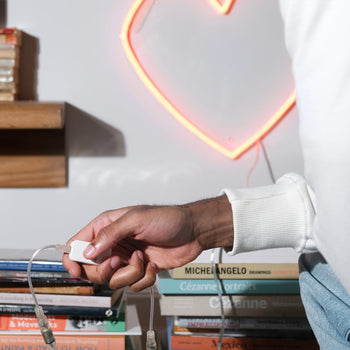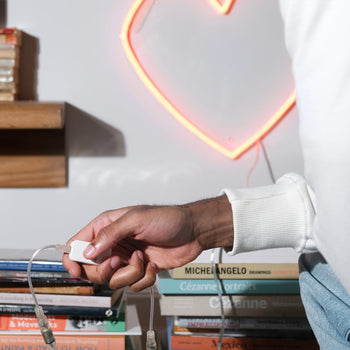 Free dimmer switch
Match your space to your mood. With a dimmer switch you can vary the brightness of your piece to create the perfect vibe.
FAQS
What is our lead time?

Every piece is 100% handmade, so we need some time to create them at the highest standard!

In general, it takes 2 to 4 weeks to produce and deliver your beautiful piece after payment. Depending on the demand, we also offer an express delivery option (10-14 business days) for an extra charge which can be selected at checkout.

If you need your sign for an event or a special date, please make sure to contact us at hello@yellowpop.comand we'll do our best to deliver the sign on time!

We offer free shipping worldwide.

How do I hang my piece?

Your sign is like a beautiful painting, but even easier to hang 😎

You have 3 options:
- Mount it to the wall
- Hang it from the ceiling
- Use 3M Stripes

Alternatively, if you cannot mount or hang your sign we can offer you a stand option. See examples of how to hang your sign here.

How will my neon look in real life?

Sometimes it is hard to imagine what your neon sign will look like in real life. Or perhaps you're not sure which color you'd like for your sign, you can't decide which will look best in your space. Don't worry, our designers will send you a mock up before we finalize your design, so you can make sure your sign is exactly what you want!

What does the warranty cover?

We offer a 2-year warranty with all our LED neon signs.

However, this does not extend to any damage that may occur as a result of incorrect installation or physical damage during usage.

Please contact us if you have any issues with your signs. We'll do our best to find the best solution for you!

Can I hang my piece outside?

No, this neon is indoor only but we can make it outdoor compatible if you are wanting to hang your sign outdoors! Let us know via email at hello@yellowpop.com once you've placed your order as your sign will need to be made differently with a special power supply. There may be additional charges, but our team will share this with you via email.

Please be aware that dimmers cannot be used on outdoor products and you should always protect your sign from extreme weather.
Trending now
Trending now