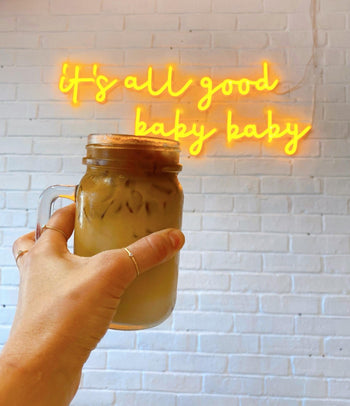 Chill Vibes: How a beach cafe serves up coffee with a side of cool
Feb 21, 2021
Read More
Small businesses are the heart of our neighborhoods. They're fun and funky, laidback and real. And whether they rely on tourism, foot traffic, or a stream of smiling regulars, to say that independent shops and restaurants are having a crazy year is an understatement. We love our local cafes and coffee shops, and we're here to shine a light on those forging ahead with optimism and great style.
Cafe Spotlight: A cool, coastal hangout in Newport, Rhode Island
This week we sat down with Robert DePaula, owner of Drift Cafe in sunny Newport, Rhode Island to talk shop about decorating with neon, picking the perfect playlist, and coming together as a community. He opened his hip beachside cafe just as the world went into hibernation, and the fast, casual spot is growing in spite of it all.
"Newport is a tourist destination, so we get a great mix of tourists and regulars," says DePaula. Known as "The Ocean State," Rhode Island is quintessential New England, and a popular getaway for New Yorkers. "We are super happy we appeal to lots of different people," he says. Drift Cafe's offering of coffee, smoothies, and healthy grab and go meal options like salads and bowls fell in line with a national trend toward takeout and cleaner living. And its easygoing energy and coastal decor is a natural fit in Newport, a town that's home to a dozen dreamy beaches.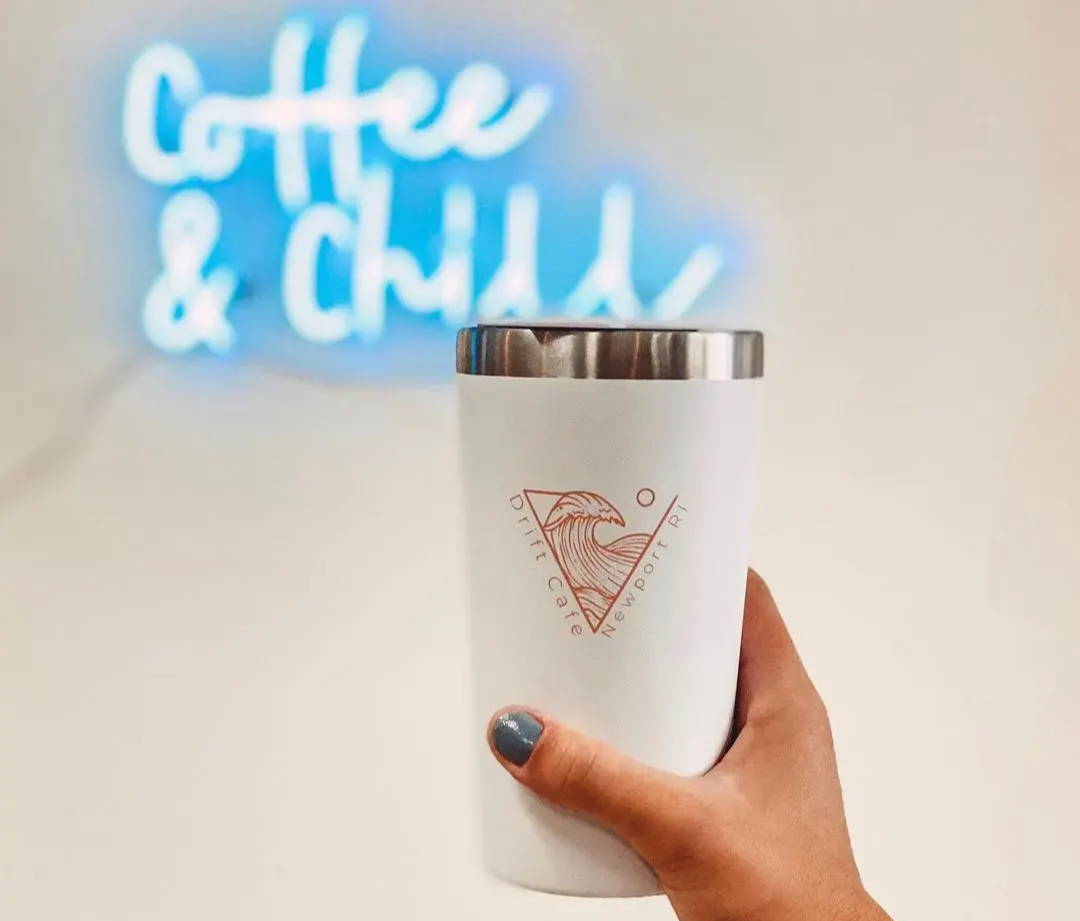 Fresh Feels: How music, seating, and neon bring up the mood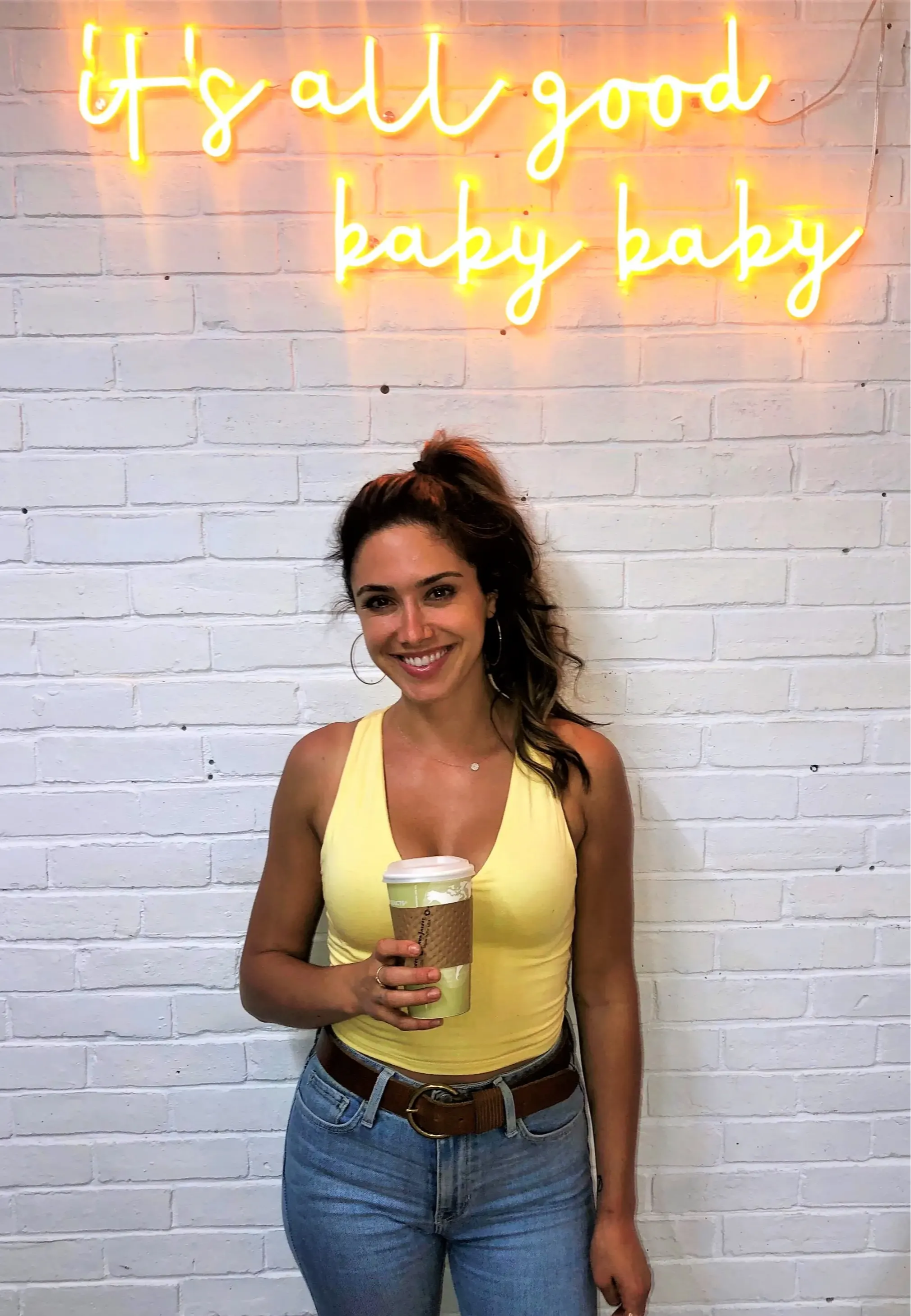 "We aimed for a bright, fresh, coastal vibe, that's inviting and fun," says DePaula. "The neon signs are super fun, fresh and they make for great photograph backdrops - something special and unique for people to remember us by," he continues. Like many entrepreneurs, DePaula knows that LED neon signs can become a visual calling card for your business. People are always looking for ways to create memories and share them with their friends and family.
Alongside their shabby chic wood paneling and swinging chairs, Drift's neon signs have already become icons. A sassy "coffee & chill" and a reassuring "it's all good baby baby" have been punctuating customer posts all summer, boosting engagement and making for a fun and lighthearted experience. Of course, a tasty menu and a toe tapping playlist don't hurt either. Drift's playlist is a veritable mashup of feel good tunes from Biggie Smalls to Kenny Chesney.
Better Together: Supporting small businesses and local communities
While the ride hasn't been 100% smooth sailing, the first summer in business for Drift has been busy and better than expected. "So far the most special part is making lots of new local connections," says DePaula. "The Newport small business community is awesome and supportive, and it's been great to meet and work with different small businesses on the island."
Looking for a custom LED sign for your business? Check out our easy-breezy custom sign builder.
Want to give a shout out to your local coffee shop? Connect with us on Instagram and share the love.