Get Lit: America's best cities for neon bar signs
Mar 19, 2021
Read More
Celebrate St Paddy's with a virtual tour of our favorite cities for pubs and dive bars.
Grab a Guinness or pour yourself a pint of green beer. Then come along as we stumble between watering holes with great neon signs. From country music's main drag, to theater districts from coast to coast, these cities are perfect for a neon lit pub crawl. Get inspired, then create your own at home with our custom neon sign app.
New York City: The original Broadway lights

Chances are, if your town has a street called Broadway, it's taking cues from New York. And it's probably a great place to grab a couple drinks before or after a show. New York was one of the first US cities to embrace neon signs, and in true New Yorker style, it was on a massive scale. New York's locals only dive bars and swankier spots with live jazz make any neon lover's night out dreams come true.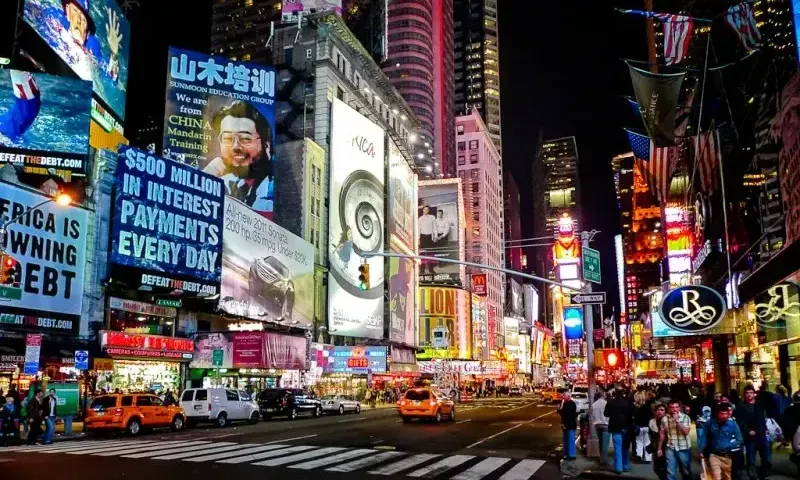 Nashville: Country music's main street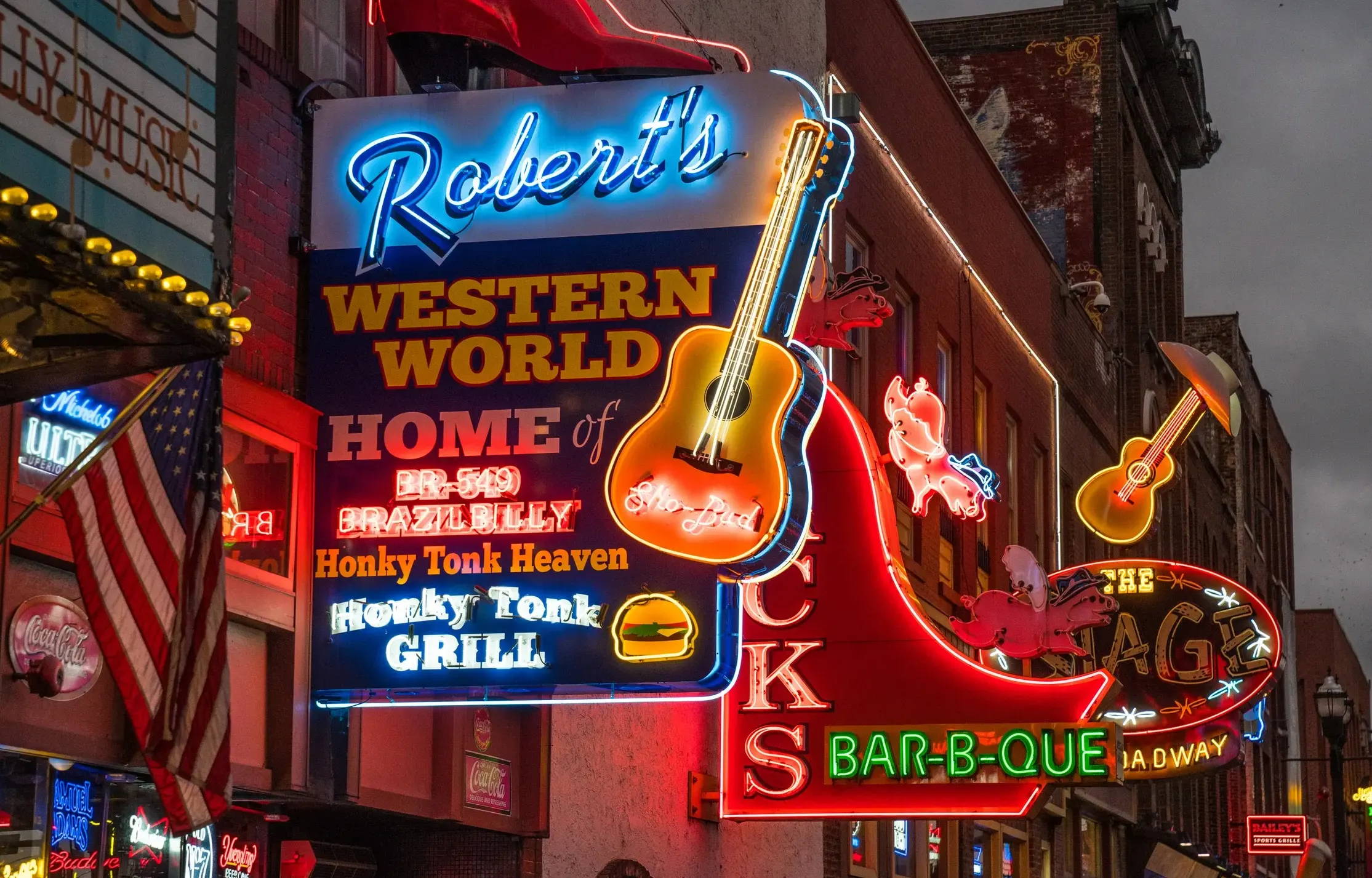 If you're most comfortable in boots, and banjos pull at your heart strings, Nashville's Broadway is just your thing. Flanked by swinging bars and busking singer songwriters, for Western themed neon signs, Nashville is the only place to be. Naturally, you'll find more than a few guitars, a couple of fiddles, a boot shaped neon sign, and the obligatory dancing music notes. For St. Paddy's day cowboy style, turn your pub crawl into a tour of Nashville's best honky tonks.
San Francisco: North Beach and beyond

Known unofficially as Little Italy, San Francisco's North Beach neighborhood shines. It's home to supper clubs, cabarets, and saloons that predate the Civil War. It was the preferred hangout for Beat poets like Kerouac, Burroughs, and Ginsberg. Conveniently, there are plenty of great dives within sauntering distance of City Lights, their favorite bookstore. When you've had your fill of books and beer, head down the hill to the Mission District for a nightcap with a side of neon and a little Latin flair.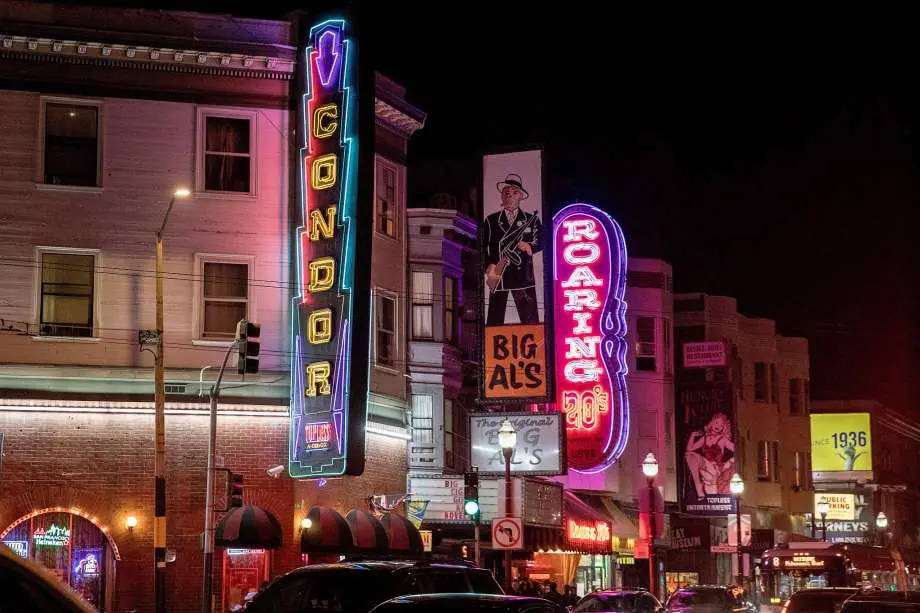 Las Vegas: Downtown and off strip dives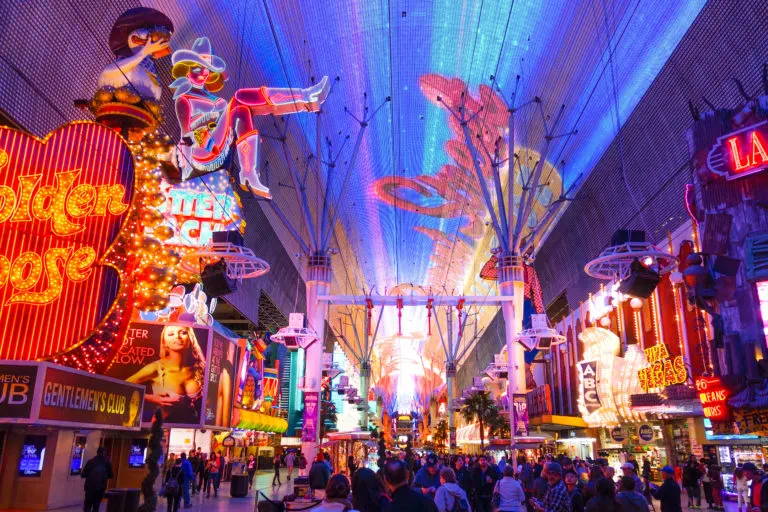 Sure. Vegas and neon are synonymous. But beyond the big resorts, past Vegas wedding chapels where couples can get married by The King, lies downtown. It's part art walk, part time machine. And it looks a lot more like early Vegas than the shiny new behemoths of The Strip. It's full of dive bars, biker bars, all night joints where industry folks squeeze in nightcaps before the rising sun.
Cool murals combine with Fremont Street relics in a combo of color, kitsch, and neon that's part old Vegas, part new. If you've managed to pull an all nighter, check out the Neon Museum when you're done.